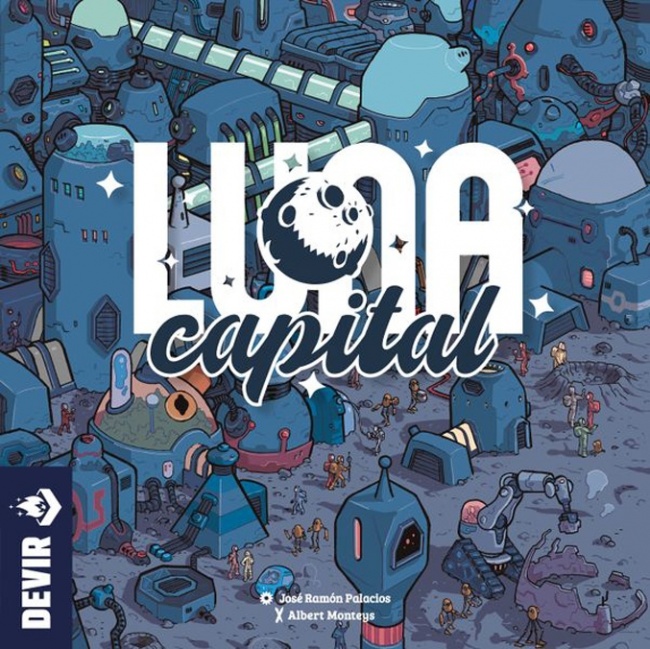 Devir Games announced
Luna Capital
and
Castle Party
, two new board games, coming in 2021.
Luna Capital is a tile placement game with card-drafting mechanics featuring the art of Albert Monteys (see "OGN Based on Jonathan Coulton's New Album"). In this game, players must optimally manage their resources to build a lunar settlement worthy of being the capital of the entire off-planet colony. They will draft construction cards from a market and use them to complete project tiles. The player wiht the best arrangement and placement of their settlement will win the game. It is for one to four players, ages 8 and up, and plays in 45 minutes. This game will arrive in summer.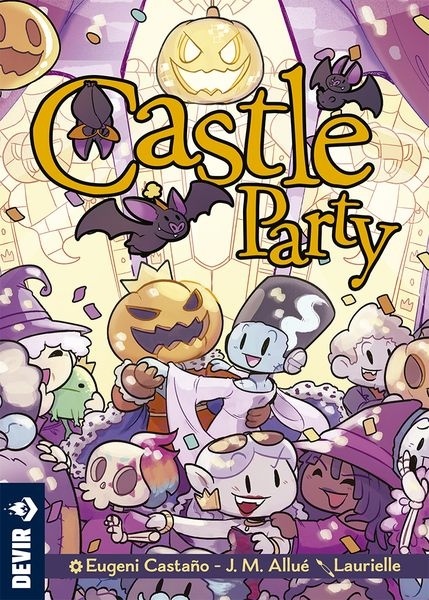 Castle Party
is a flip-and-write game where players arrange guests at the Pumpkin King's autumn ball. It has a matching mechanic where players place monsters on the table that match a polynomial shape on a card. The game is scored in three phases and players receive points depending on how they arranged their guests. This game is for two to four players, ages 8 and up, and plays in 30 minutes. It will hit stores this fall.
Devir Games will release MazEscape Labyrinthos and MazEscape Ariadne into U.S. retail in late spring 2021 (see "Devir Will Release Two 'MazEscape' Games into U.S. Retail").