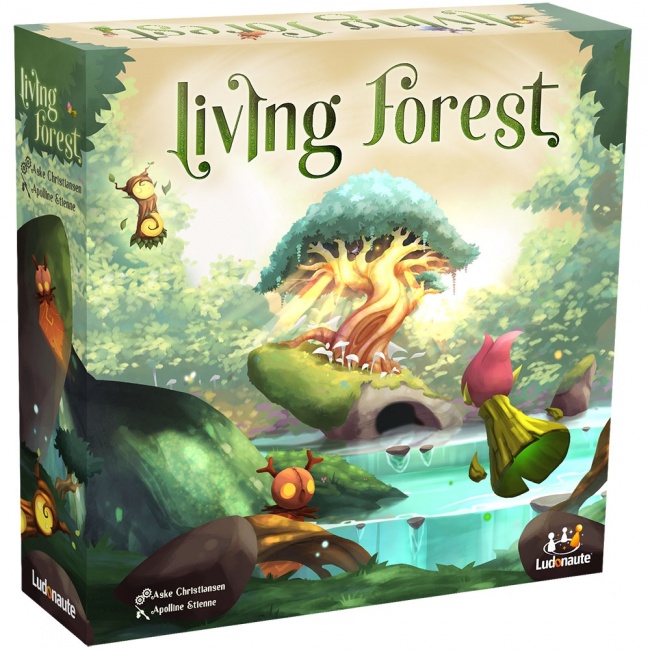 Asmodee USA will release
Living Forest
, a new board game by Ludonaute, into U.S. retail of December 10.
In Living Forest, players assume the role of a Spirit of Nature trying to save the forest and its sacred tree from the flames of Onibi. They can accomplish this task in one of three ways: by planting 12 Protective Trees, collecting 12 Sacred Flowers, or extinguishing 12 Fires. The Spirits of Nature will have Guardian Animals to help them carry out actions and bring them elements. The game is over at the end of a complete turn where a player has managed to meet one of the three win conditions.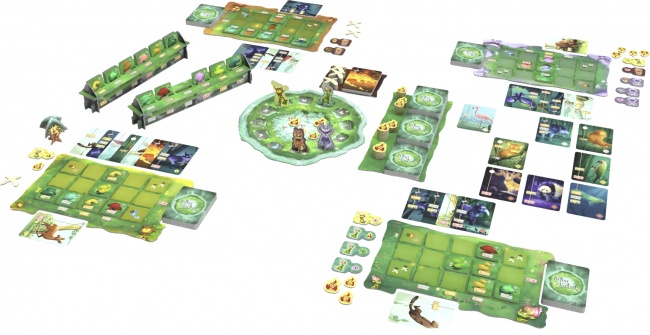 This game is for two to four players, ages 8 and up, and plays in 40 minutes. It will retail for $39.99.
Asmodee also released Star Clicker, a Ludonaute space invasion defense game by Christophe Raimbault, on September 10 (see "'Star Clicker'").