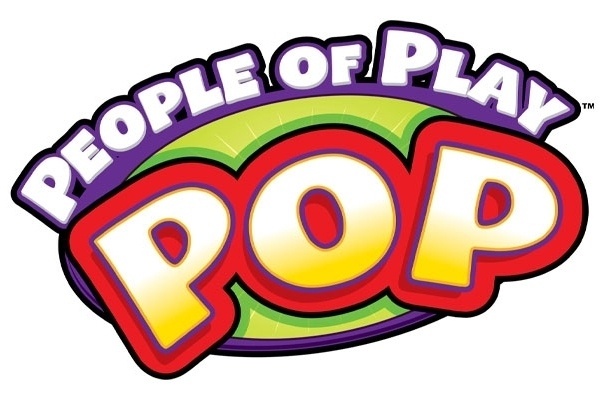 People of Play (POP) announced the winners of the 2021 TAGIE Awards. These awards honor innovators, designers, and marketers in the toy and game industy.
The TAGIEs were presented in a virtual ceremony on November 19, 2021, which was hosted by Karri Bean, Senior Licensing Manager for LEGO at Disney Consumer Products. Here are the following winners by category:
Toy Innovator of the Year
Ora & Theo Coster, Theora Concept Ltd for GO POP (Last Lost) aka POP IT with FoxMind

Game Innovator of the Year
Peggy Brown Creative for KraftHeinz Variety Game Pack with Big G Creative, Cat's Pajama's with TCG, Game A Saurus Rex with Goliath, and Stack Your Chickens with Mindware

Rising Star Innovator of the Year
Frederica Scott Vollrath for Slappy Camper by Mindware, The Mermaid's Jewels by Winning Moves Games, Crystallized by Games by Bicycle

Young Innovator of the Year (under 18 years of age)
Tristan Donaldson for Sew Fast with Fat Brain Toys

Innovative PR and Marketing Team of the Year
The Orbeez Marketing Team for Orbeez by Spin Master

Innovative Art and Design Visuals of the Year
KID Group and Michael McGinnis for Perplexus Snitch with Spin Master

Innovative Retailer of the Year
LEGO Brick and Mortar Stores Worldwide
Innovative Supplier of the Year
Wai Or and Longshore Toy & Game Manufacturer Team
Innovative License of the Year
Exploding Minions by Exploding Kittens with Illumination and Universal Brand Development
Hassenfeld Family Initiatives Humanitarian Award
Jan-Maurits Duparc, Chief Creation at Identity Games
Game Changers of the Year
Megan Kanous, Director of Business Development, PSI
Azhelle Wade, The Toy Coach Podcast Season II
Josslynne Welch and Litzky PR, President of Litzky PR

Lifetime Achievement Award
Tom Kalinske, Executive Chairman at Mixed Dimensions and former CEO of Sega America, Leapfrog, and Mattel
Michele Litzky, Founder of Litzky Public Relations
The Pressman Family, Accepted by Jim Pressman, Past President of The Pressman Toy Company
They also conducted an In Memoriam Presentation for Brian Goldner, Chairman & CEO of Hasbro (see "CEO Brian Goldner") and Ora Coster, Co-Founder of Theora Design.