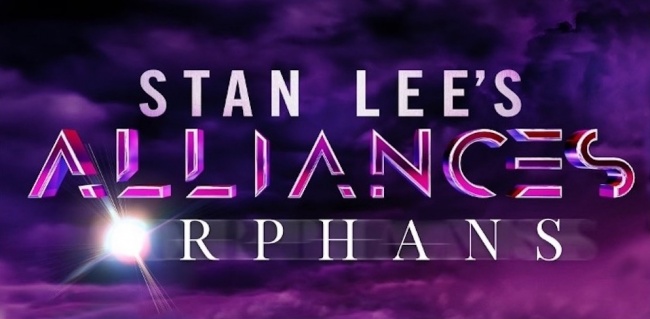 Dynamite Entertainment announced the first title in their new Figment imprint,
Alliances: Orphans,
an original graphic novel based on a universe created by the late Stan Lee.
Alliances: Orphans is the third story set in the Alliances universe but the first to be published as a graphic novel. The first two installments, Stan Lee's Alliances: A New Reality and Stan Lee's Alliances: A Trick of the Light, were released first as Audible Original audiobooks and later as print novels.
Like the novels, Alliances: Orphans is co-written by Luke Lieberman and Ryan Silbert. Bill Sienkiewicz is the artist for the cover and the first chapter, "Traitor's Revenge," which was co-written by Lee, Lieberman, and Silbert. Lee also wrote the prologue, and the remainder of the book was co-written by Lieberman and Silbert, with art by Szymon Kudranski.
The Alliances stories so far involve hackers, time travel, and alien technology, and with Alliances: Orphans, the story moves into outer space and introduces 12 new characters created by Lee. Dynamite will publish the graphic novel in summer 2022 under its Figment creator-owned imprint.
Click Gallery for interior art!