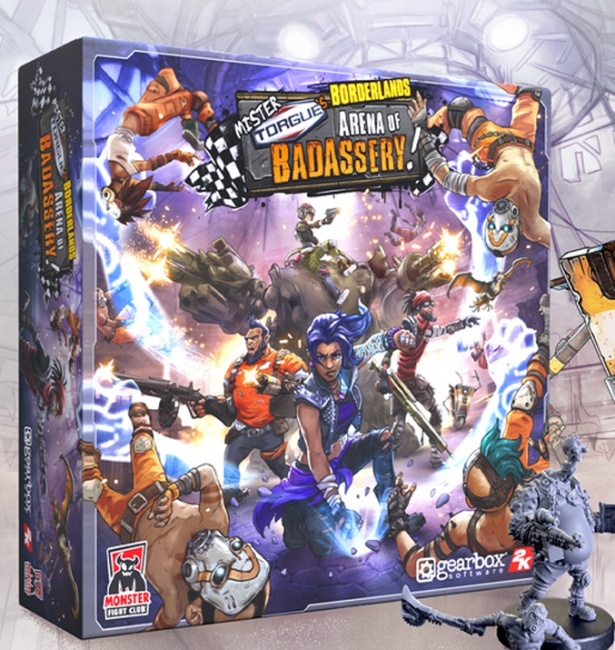 Monster Fight Club, in cooperation with Gearbox Software, announced that
Mister Torgue's Arena of Badassery
, a
Borderlands
board game, is headed to Kickstarter on December 2.
Players can now join Mister Torgue's fight for dominance in his Arena of Badassery, a violent gladiator pit. They will need to blast, loot, and shoot their way to victory past bandits, monsters, and villains. It is a cooperative, multiplayer action game that is driven by an AI engine.
The game will support one to four players. A retail version is expected to hit FLGS after the Kickstarter has been successfully complete and fulfilled.
Monster Fight Club also released 11 new miniature sets for their Cyberpunk RED miniatures line in 2021 (see "'Cyberpunk RED' Miniatures Sets ").
Click on Gallery below for full-size images!