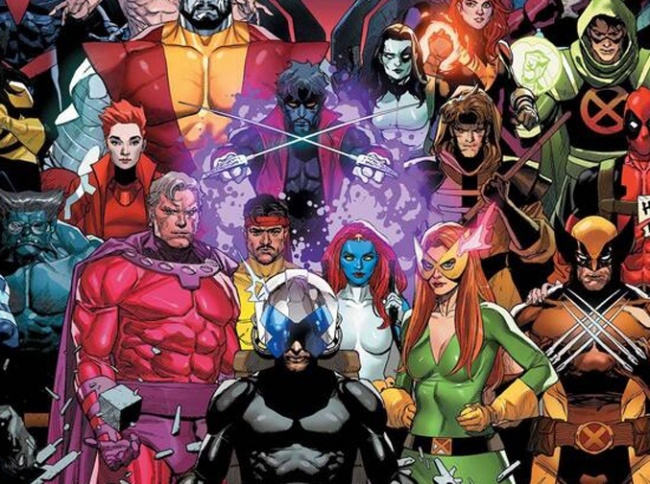 Marvel Comics announced
Destiny of X
, the crossover story arc that relaunches X-Men titles into the Second Krakoan Age.
Destiny of X was teased via a promotional image from Francis Yu and Sunny Gho (see gallery below). The titles featured in the next wave of X-Men books are Immortal X-Men, Marauders, X-Force, Knights of X, X-Men, Legion of X, Wolverine, New Mutants, and X-Men Red. The mutants included in the promotional image clearly are intended to create more questions about the Second Krakoan Age than they answer, hence the nature of a teaser.
One of the more interesting aspects of the promotional image is that hidden amongst the crowd of mutants is Deadpool holding up a "Help Me" sign. This may indicate that Deadpool is now somehow on Krakoa in this new story arc, despite being previously forbidden from the island. Also, the clairvoyant mutant Blindfold may be returning from dead, as she is included in this image as well.
The promo also mentions that the new era will start off with Immortal X-Men, Knights of X, X-Men, Legion of X, and X-Men Red. Marvel also notes that Marauders will have a new creative team, and there will be creative team shake-ups on the X-Men, X-Force, and Wolverine titles as well.
Marvel also recently announced more titles coming in 2022 (see "Marvel Drops Eight New Comic Titles").
Click on Gallery below for full-size images!