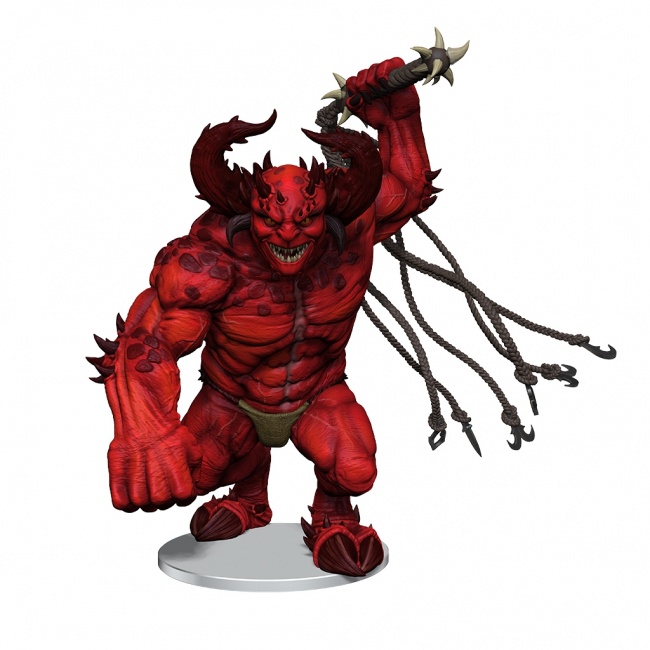 WizKids will release
D&D Icons of the Realms Miniatures: Archdevils - Hutijin, Moloch, and Titivilus
miniatures set into retail stores in April 2022.
The next three high-ranking members of the demon and devil hierarchy are featured in this new set with highly-detailed sculpts. Hutijin is a Duke that that commands legions of pit fiends to conquer rivals, while Mephistopheles secures his domain against intruders. Moloch is an infamous Archdevil exile that seeks to reclaim his position as ruler of Malbogle. Titivilus is the second-most powerful fiend in Dis and a master manipulator.
This set comes with three figures and will retail for $79.99.
WizKids also released D&D Icons of the Realms Miniatures: Archdevils - Bael, Bel, and Zariel in August (see "'D&D Icons of the Realms'").
Click on Gallery below for full-size images!