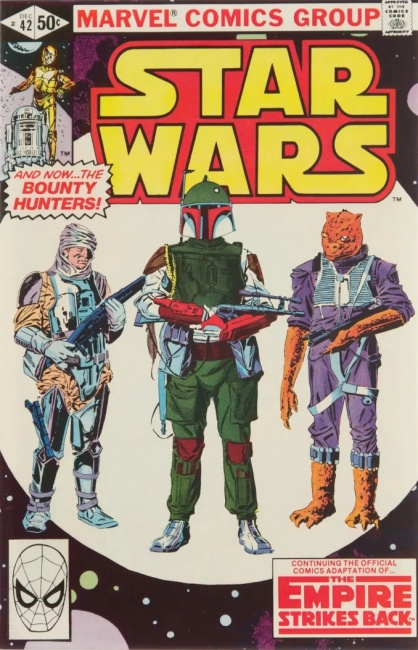 Star Wars: The Book of Boba Fett
will be premiering on Disney+ on December 29, 2021 (see "
'Book of Boba Fett' Trailer
"), and its release looks to be an epic moment in history for first generation
Star Wars
as well as newer fans that came on board during
The Mandalorian
series. With a new Boba Fett story incoming, it is important to understand the role certain collectible comics played in his return as well as to know which comics to look out for if they drift into the shop.
Boba Fett appeared in comic books in May 1980, alongside the release of
The Empire Strikes Back
. He debuted in
Marvel Comics Super Special
#16, which was an oversized comic book magazine. This book also has the first appearances of Yoda, Lando Calrissian, the original bounty hunters, and Emperor Palpatine, and commonly goes on eBay for $100 to $300 (depending on condition). He later made his first standard-sized comic book appearance in August 1980 with
Star Wars
#42, a book that reprinted the comic adaptation of
The Empire Strikes Back
from
Marvel Comics Super Special
#16. This is the most coveted Boba Fett comic book, and last sold on eBay on December 25, 2021 in CGC 9.8 grade for $4,299.00 plus shipping.
Beyond his first appearances, the next collectible book to look out for revolves around one of the biggest storytelling gaffs in
Star Wars
history. Every
Star Wars
fan remembers the one, possibly most egregious storytelling moment in
Return of the Jedi
, which later turned out to be one of the worst examples of subplot resolution via random happenstance in cinematic history. It was the scene where a mostly blind Han Solo, wielding a random lance found on one of Jabba's skiffs, accidently backs into the most heavily-armed bounty hunter in the galaxy, ignites his jetpack, and casts Boba Fett off into the Great Pit of Carkoon to be digested by the almighty Sarlacc. For 37 years, this was presumed the unceremonious end to Boba Fett's
Star Wars
story on-screen, until Jon Favreau and Dave Filoni began the process of "righting the ship" and brought Boba Fett back in S2 of
The Mandalorian
in 2020.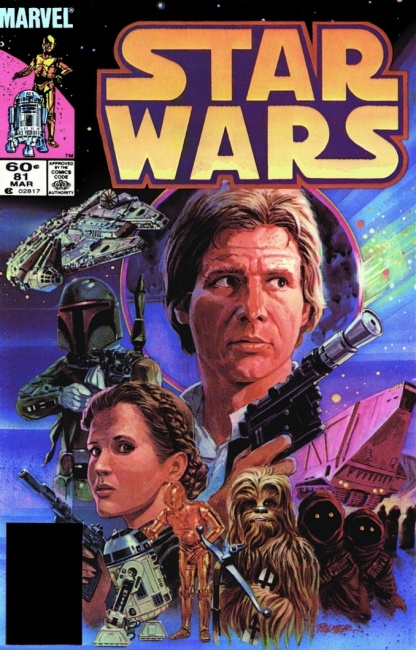 Marvel Comics, to their credit, understood the popularity of Boba Fett, despite his character having under six minutes of total screen time in the entire original three
Star Wars
movies. They attempted to rectify his untimely death in
Star Wars
#81 (sells for $100 to $250 on eBay). In this book, Boba Fett manages to use his jetpack to get belched out of the stomach of the Sarlacc, and he awakens on the sands of Tatooine suffering from a bout of amnesia. This book is perhaps the most significant comic for
The Book of Boba Fett
series as it is still technically
Star Wars
canon, and has a good chance of ending up as an on-screen moment in some form. It is also the first original Boba Fett story featured in an official-licensed
Star Wars
comic book.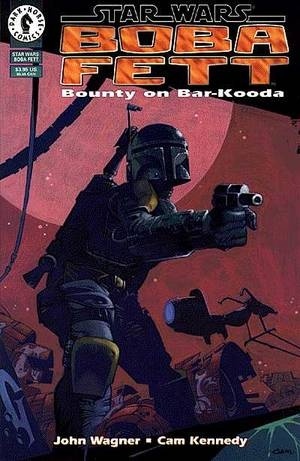 Beyond the Marvel Comics'
Star Wars
(1977) books, Boba Fett has a few other interesting books worth noting. In 1991, Dark Horse Comics (see "
Embracer Group Acquiring Dark Horse
") began publishing
Star Wars
books, and in 1995, they gave the popular bounty hunter his own title.
Star Wars: Boba Fett - Bounty on Bar-Kooda
#1, written by John Wagner with art by
Dark Empire
artist Cam Kennedy, is the first solo Boba Fett comic book (sells on eBay for $8 to $15). Later, in 2010, Dark Horse Comics collected its Boba Fett stories into a 496-page
Star Wars Omnibus: Boba Fett TPB
, which sells for around $100 on eBay for its first printing.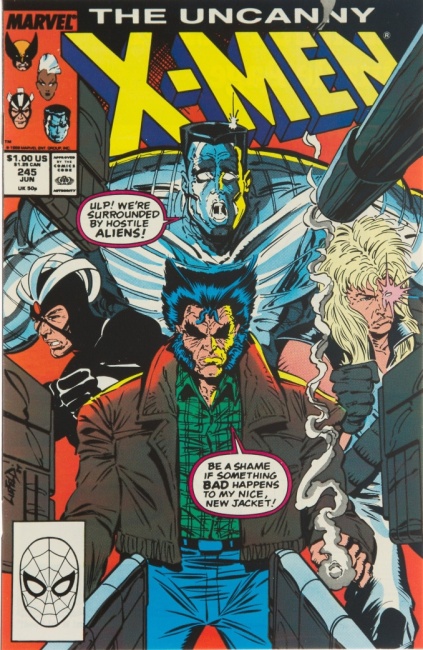 There are also a few Boba Fett comic book curiosities out there. For those with an eye for covers,
Star Wars Tales
#7 ($80 to $90 on eBay) and
Star Wars Boba Fett - Enemy of the Empire
($20 to $30 on eBay) feature absolutely iconic images of the intergalactic bounty hunter. There is also an odd mash-up cover for the
2006 Dallas Comic-Con Program
that depicts Boba Fett rescuing Marion Ravenwood, from
Raiders of the Lost Ark
, rendered by longtime Dark Horse cover artist Dave Dorman. Also, it would be negligent not to mention
Uncanny X-Men
#245 ($10 on eBay) when discussing Boba Fett curiosities. This parody issue by Chris Claremont and Rob Liefeld has a cameo appearance by Boba Fett (among others like E.T., Yoda, and even Alf).