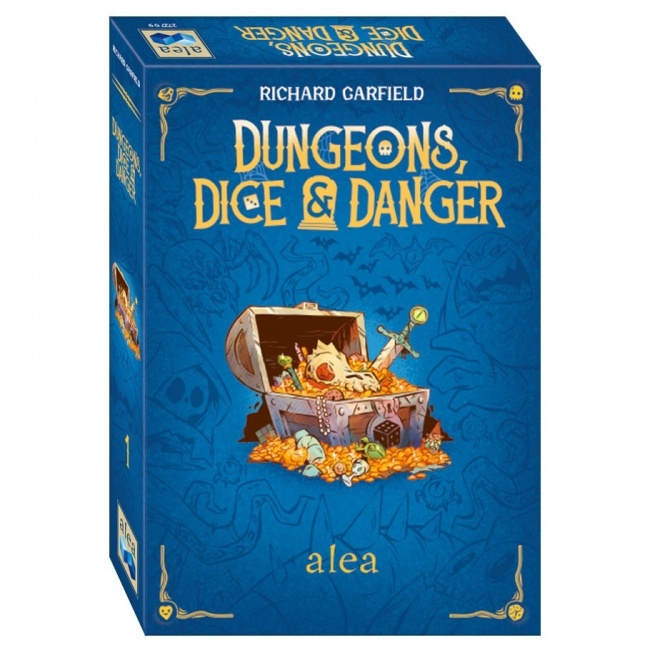 Ravensburger NA will release
Dungeons, Dice, & Danger
, a roll-and-write game designed by Richard Garfield, into retail stores in March 2022.
In Dungeons, Dice, & Danger, players need to make their way through a labyrinth, and find the most efficient paths to the treasure. Players will need to roll well to make their way through four realms: Annoyed Animals, Defiant Dinosaurs, Puzzled Pyramids, and Clumsy Cultists. Along the way, they will pop open treasure chests that contain special abilities that will help them through the dungeons. This tongue-in-cheek game features a scalable difficulty as well as a solo mode.
The game box comes with 200 Adventure Sheets, 5 dice, 4 pencils, and rules. It is for one to four players, ages 12 and up, and play in 30-45 minutes. This game will retail for $24.99.
Ravensburger NA also recently brought Pokemon Labyrinth, a family board game, to U.S. markets at the end of November (see "'Pokemon Labyrinth' to U.S. Markets").