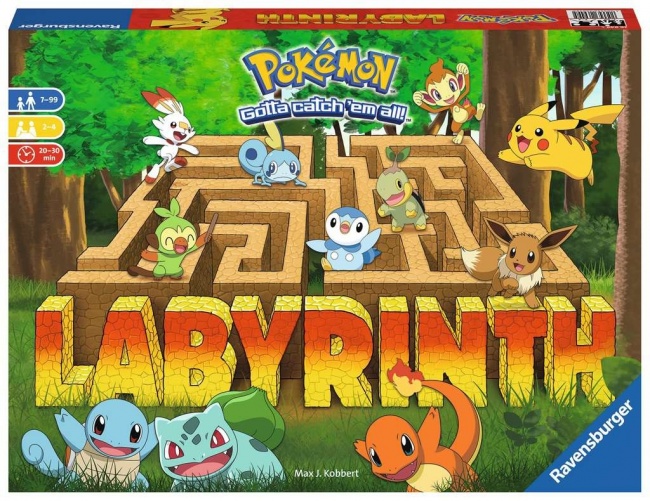 Ravensburger NA brought
Pokemon Labyrinth
, a family board game, to U.S. markets at the end of November.
In this version of Labyrinth (see "'Super Mario Labyrinth'"), Pokemon are hiding out in the maze and players must skillfully catch them. This game features the following popular Pokemon as playing pieces: Pikachu, Bulbasaur, Charmander and Squirtle. Like the other Labyrinth games, players with need to strategically navigate the shifting walls. The player who catches the most Pokemon wins the game.
The game box comes with a game board, 34 Maze cards, 24 Poke Ball tiles, 4 playing pieces, and a set of instructions. This game is for two to four players, ages 7 years and up, and plays in 20 to 30 minutes. It retails for $24.99.
There has been no word as to whether or not this game will release into the hobby games channel.