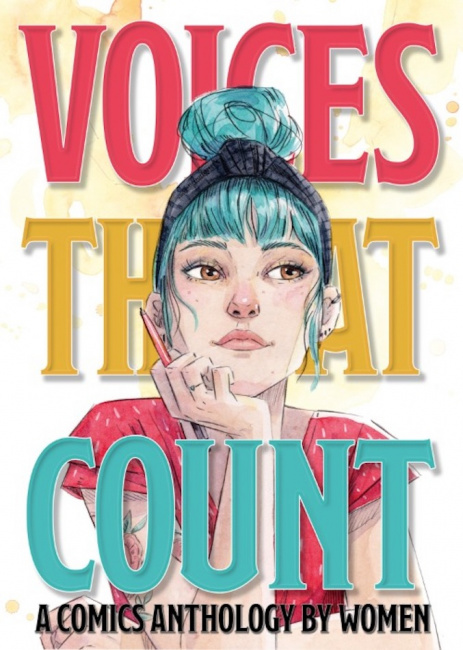 IDW Publishing will publish
Voices that Count,
an anthology of comics by and about women, featuring 14 Spanish creators. The book, which was first published in Spain, is being published in English for the first time. The stories take on issues of body image and workplace discrimination, among others. The 144-page, full-color softcover will go on sale on June 14, with an MSRP of $16.99.
The contributors include:
"Julio" by Julia Otero and Ada Diez
"24 Hours" by Lola Garcia and Agustina Guerrero
"The Bug" by Diana López Varela and Akira Pantsu
"Empowered" by Estefanía Molina and Ana Oncina
"Loneliness" by Eva Amaral and María Hesse
"Sexier" by Leticia Dolera and Raquel Riba Rossy
"Turtle Steps" by Sandra Sabatés and Sandra Cardona
"Over a Banana Skirt" by Almudena Grandes and Sara Herranz
"Mzungu" by Patricia Campos and Sara Soler
"Taking part in this anthology has symbolized a kind of personal catharsis for the possibility of giving courage to other women to fight against those pitfalls, sometimes self-imposed, that form in a society where there are still fewer female authority figures in the public-political sphere than male," Moilna said in a statement accompanying the announcement.

Click Gallery for preview!