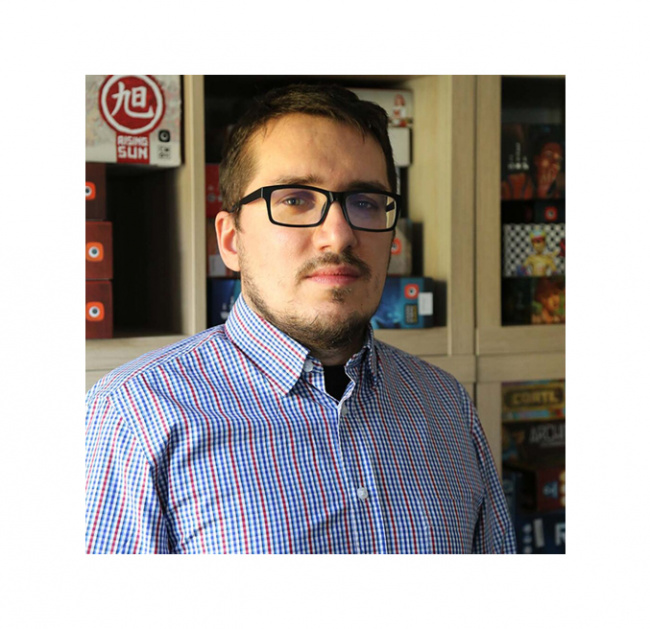 Portal Games has promoted Grzegorz Polewka to the role of Chief Operating Officer for the Polish division of the company.
Polewka joined Portal Games in 2014 to work in the production and logistics department. He was later promoted to the Director of Licensing, and now, he is making the leap to COO of the Polish division of the company. Polewka replaces Ignacy Trzewiczek, who was filling the role as well as being President of Portal Games.
"Grzegorz was working with me very closely over the past few years and now he is taking the helm of the whole organization – this is a great moment for the company," said Ignacy Trzewiczek, President of Portal Games. "I'm excited to step down from my position and be able to fully focus on game design and development. I couldn't be more confident about this change and the value it brings to Portal Games."
Polewka takes over a division that now has 43 full-time employees and more than 20 contractors. Portal's Polish division is growing and in 2021, released 52 new products for the Polish market.
Portal Games recently announced that they will co-publish Gutenberg, a new board game by Granna, which will release into retail (see "'Gutenberg' English Edition").