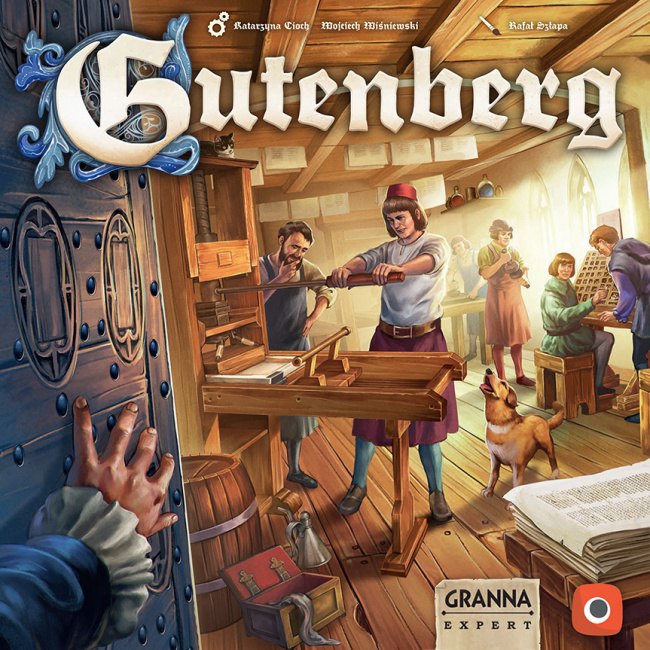 Portal Games will co-publish
Gutenberg
, a new board game by Granna, which will release into retail in March 2022.
In Gutenberg, players take on the role of the printing pioneer trying to build up their wealth and fame. To accomplish this task, they will need to increase their production capacity and gain the support of patrons. Players will bid on actions such as acquiring new fonts, inks and decorations for their workshop. This game lasts six rounds and the player with the most points after the final round wins.
Gutenberg is for one to four players, ages 14 and up, and plays in 60-120 minutes. It will retail for $70.
Portal Games released Dune: House of Secrets, a new tabletop game that uses the Detective system, in Q4 2021. (see " 'Dune: House Secrets' at Portal Con").