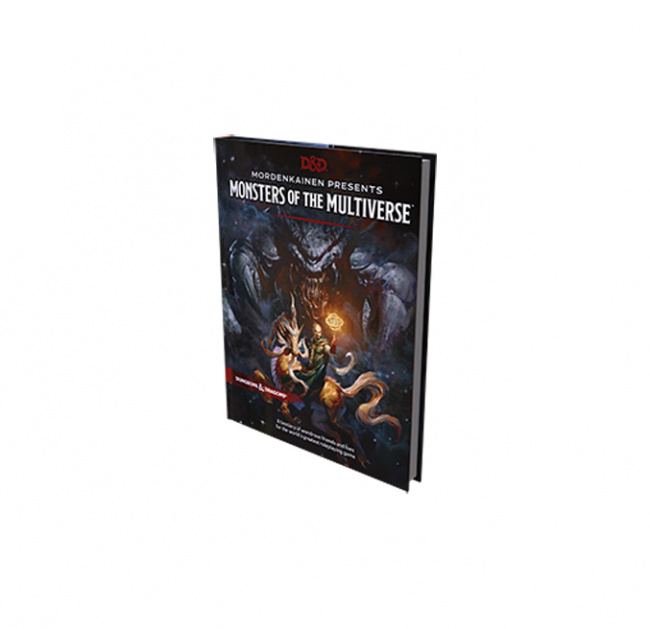 Wizards of the Coast will release
D&D Mordenkainen Presents: Monsters of the Multiverse
into retail, as a solo rulebook offering, on May 17, 2022.
Mordenkainen Presents: Monsters of the Multiverse was first announced as part of the D&D Rules Expansion Gift Set that will be coming to stores on January 25 (see "'D&D Rules Expansion Gift Set'"). WotC will now offer this book on its own, so that players who already own the other books in the Gift Set can purchase Monsters of the Multiverse without having to buy the entire Gift Set to get the new book. This book collects all the information about D&D's setting-agnostic races into a single book, and includes monster lore from all over the D&D multiverse.
The book will retail for $49.95 upon release.