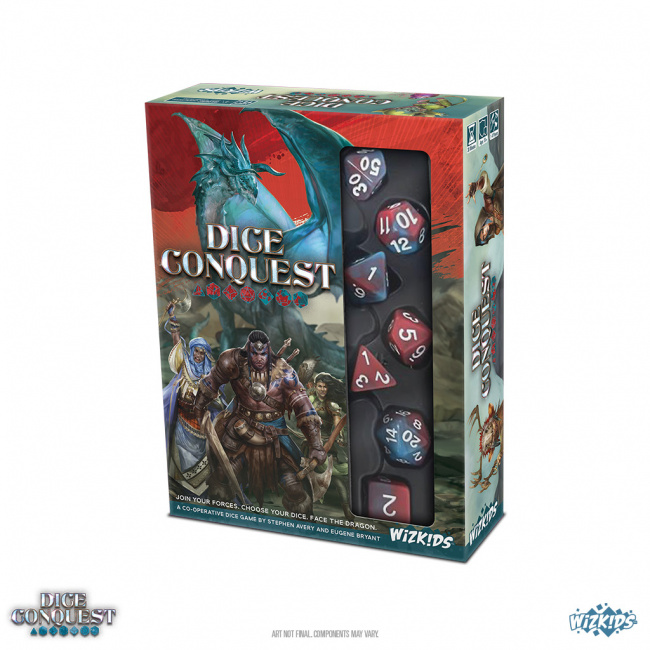 WizKids revealed
Dice Conquest
, a new cooperative card and dice game, for release in April 2022.
In Dice Conquest, players try to run a gauntlet of monsters and defeat the dragon Kalterstorm. Players keeping adding monsters to Kalterstorm's army and rolling dice to try and deal damage to them. There are 8 different Heroes players can try out in different combinations as well as Trap cards for an added challenge. This game features both a cooperative mode and a solo mode.
The game box comes with 7 polyhedral dice, 23 Creature cards, 8 Hero cards, 4 Health Tracker cards, 4 Player Aid cards, 9 Trap cards, a First Player token, and 4 Health tokens. This game is for one to four players, ages 10 and up, and plays in 30 minutes. It will retail for $19.99.
WizKids also revealed Bargain Basement Bathysphere, a write-and-roll campaign game (see "'Bargain Basement Bathysphere' for Retail").
Click on Gallery below for full-size images!