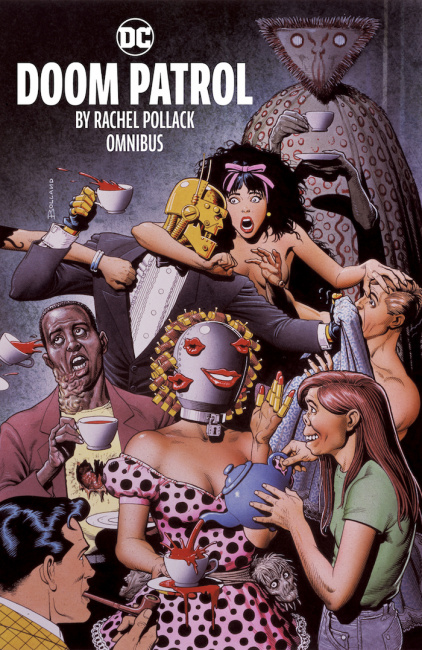 DC Comics will publish a collected edition of Rachel Pollack's run on
Doom Patrol,
the first time these comics have been collected in a single volume. Pollack took over the writing duties from Grant Morrison in 1993 and stayed with the series until it was cancelled in 1995. Pollack, a transgender woman, took the story in new directions and incorporated issues of identity, sexuality, and the nature of humanity itself into the story. She also introduced Coagula, one of the first transgender superheroes. The artists who worked on the series during this time include Linda Medley and Ted McKeever (who drew the last 13 issues), and the cover of the omnibus is by Brian Bolland.
The Doom Patrol by Rachel Pollack Omibus will include Doom Patrol #64-87, Doom Patrol Annual #2, and a story from Vertigo Jam #1. The 760-page omnibus will be published on June 7 with an MSRP of $100.
The Doom Patrol streaming television series runs on HBO Max and was recently renewed for a fourth season (see "'Young Justice' and 'Doom Patrol' Renewed").