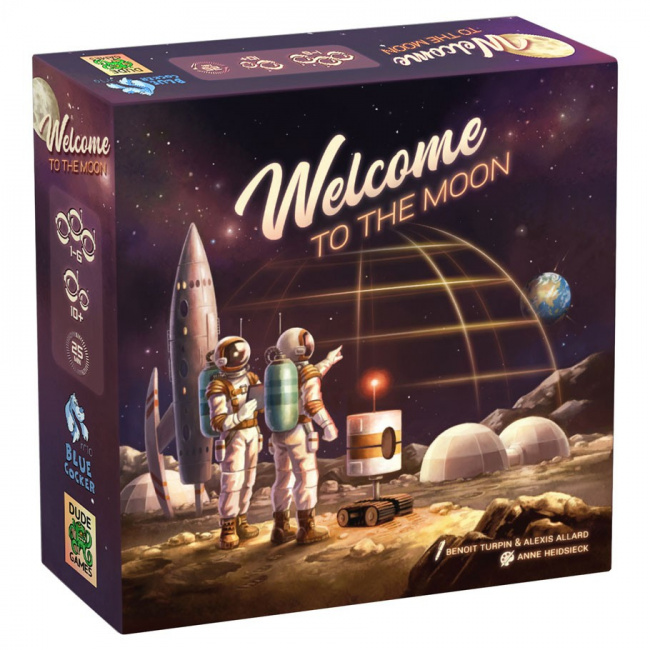 Asmodee USA will release
Welcome to the Moon
, a roll-and-write game by Blue Cocker, that will hit stores on February 11, 2022.
This game is the final game in the Welcome To... series of board games, originally created by Benoit Turpin. In Welcome To The Moon, players explore 8 different adventures that create a global storyline. The players goal is to save humanity by colonizing the moon. Players can take on each adventure individually or in succession as they compete to be the first to complete each of the common mission.
The game box comes with 63 Starship cards, 48 Mission cards, a Captain card, 11 ASTRA solo cards, 97 Campaign cards, 2 rulebooks, 2 Campaign books, 6 dry erase markers, and 24 double-sided dry erase Adventure sheets. This game is for one to six players, ages 10 and up, and plays in 25 minutes. It will retail for $49.99.

Asmodee will also release Eriantys, a new fantasy board game by Cranio Creations (see " 'Eriantys' into U.S. Retail").