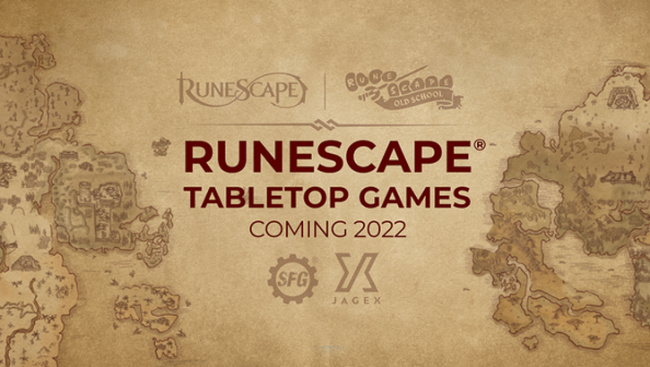 Steamforged announced that they have inked a deal with Jagex Ltd. to bring
Runescape
to the tabletop as a board game and a tabletop roleplaying game.
Runescape is one of the longest running MMORPGs. It was released in January of 2001 by Jagex, and was recognized at one point by Guinness World Records as the world's largest and most-updated free MMORPG. The two Steamforged games will be based on the Runescape and Old School Runescape worlds, and make their debut in 2022. The board game will be offered up via a Kickstarter campaign, but the TTRPG will head straight into retail stores.
The board game will take one to five players through a quest-based campaign revolving around the lore of Gielinor. Players will get to build their own characters, upgrade equipment, and explore Gielinor. The TTRPG will come as a hardcover rulebook that contains all the rules needed to run game sessions and campaigns. This core book will also be compatible with 5E.
Steamforged Games also recently unleashed Skullbreaker Champion Expansion, for Godtear miniatures game (see "the Dragon Slayer").