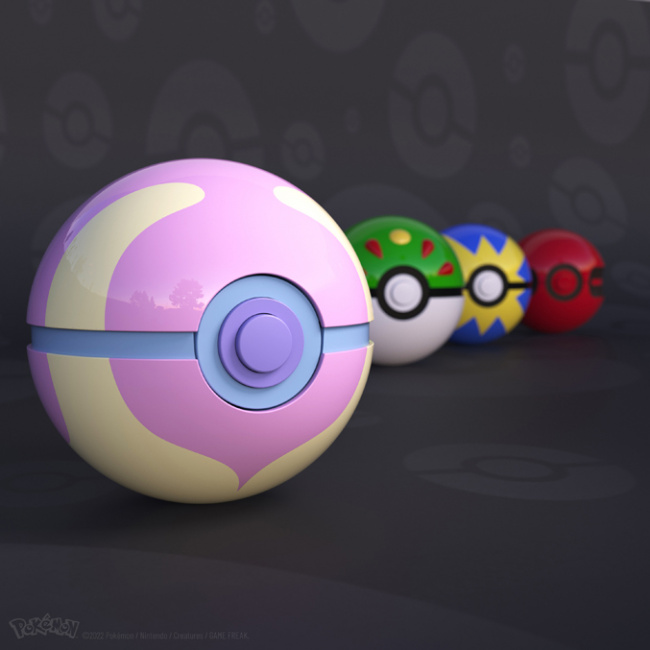 The Pokemon Company International and The Wand Company announced the new
Die-Cast Poke Ball Replica Series
, which will be released into retail throughout 2022.
This new series of premium replicas will include the Heal Ball, Friend Ball, Quick Ball, and Cherish Ball. They feature detailed designs and paint decoration accurate to the Poke Balls seen on Pokemon. The series release is a follow-up to the previously released iconic Poke Ball, Great Ball, Ultra Ball, Dusk Ball and Premier Ball die-cast replicas.
"It's a pleasure to continue our partnership with The Pokémon Company International in sharing more of these gorgeous Poke Ball replicas with fans," said Chris Barnardo, CEO of The Wand Company. "Each replica is created with the utmost attention to detail and craftsmanship, and is sure to be a wonderful addition to any Pokemon collection."
Trainers can preorder these replicas through participating retailers in North America, Europe, Australia and New Zealand.
The Pokemon Company International unveiled Pikachu V Box, for Pokemon TCG, which will release on March 25, 2022 (see "Electrify Games of 'Pokemon TCG'").
Click on Gallery below for full-size images!