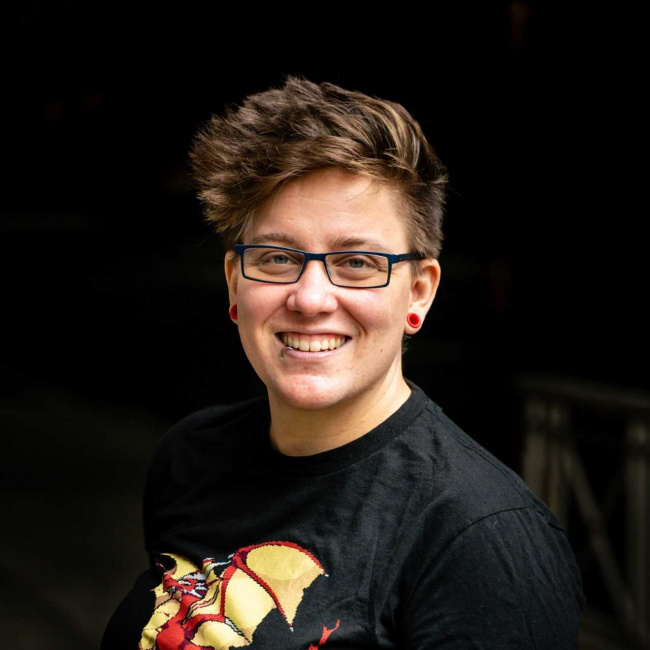 Snowbright Studio announced that T. Caires has joined their company as the Chief Operations Officer and co-founder. This Cleveland-based LGBTQ+ game studio is the publisher of such games as
Teatime Adventures
and
Time Tails
.
Teatime Adventures
, which was their first tabletop Kickstarter campaign, raised $67,477 from 920 backers ($73 a backer).
Caires was previously the Games Channel Manager at HABA USA. Caires has also been an active GAMA member, and recently challenged Stephan Brissaud for the Publishers' GAMA board director seat in a special election held last September (see "GAMA's Special Election Results").
"I've always strongly believed that making and playing games should be about people," said T. about joining Snowbright. "Making games – the business of making games – should focus on the people that are doing the making and the playing, not the financial bottom line. Gaming is really about the people playing games and the experiences they have while playing."
In Caires' new position, they will lead Snowbright in tandum with the company's CEO Grace Collins, who currently sits on the GAMA Board in one of the newly formed Creator/Creatives director seats (see "GAMA Reveals Special Election Results").