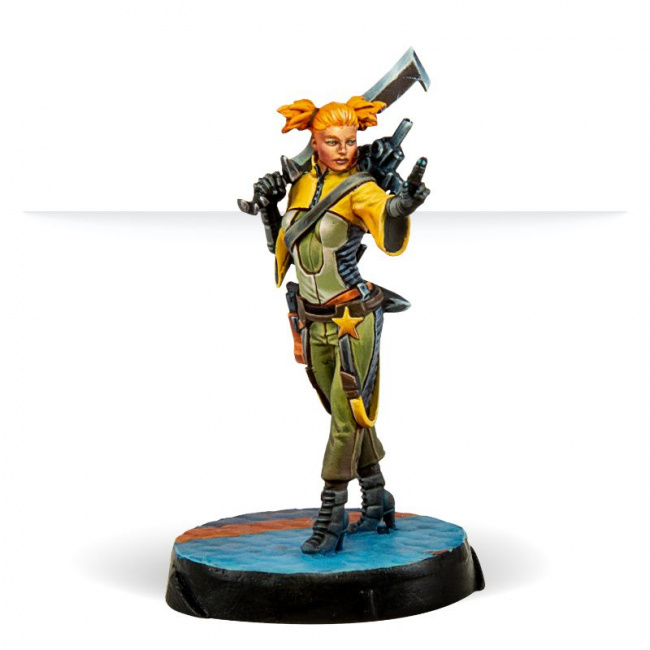 Corvus Belli has launched a new wave of
Infinity
miniatures, as singles and booster packs, which will hit stores in March 2022.
The new wave includes miniatures for use with Infinity and Infinity: Code One base games. There are an array of factions represented in this release, including Yu Jing, Ariadna, and Nomads. The following are the singles miniature packs headed to stores with this wave:
Hundun Ambush Unit (Heavy RL; Yu Jing faction) (MSRP $16.99)
Valerya Gromoz (Hacker; NA2 faction) (MSRP $16.99)
Probots (Aleph / Steel Phalanx / Operations Subsection of the SSS factions) (MSRP $35.99): This set includes two minitures.
These are the multi-miniature booster packs coming in this wave:
Ariadna Booster Pack Alpha (Ariadna faction) (MSRP $41.99): This pack includes a Tankhunter with HMG, a Scout with AP Sniper Rifle and a Veteran Kazak with AP HMG.
Nomads Booster Pack Alpha (Nomad faction) (MSRP $47.99): This box includes a Kriza Borac with Mk12, a Grenzer with MULTI Sniper Rifle and the Hacker special character Mary Problems.
Corvus Belli will also release ITS Season 13 Tournament Pack: Blast From the Past, for the Infinity miniatures game, into retail (see "'Infinity' 'Tournament Pack'").
Click on Gallery below for full-size images!