DC announced last week that one of its Free Comic Book Day comics would kick off a new crossover (see "DC Announces 'Dark Crisis' Crossover Event").
Today it announced two more FCBD comics, both previews of upcoming graphic novels.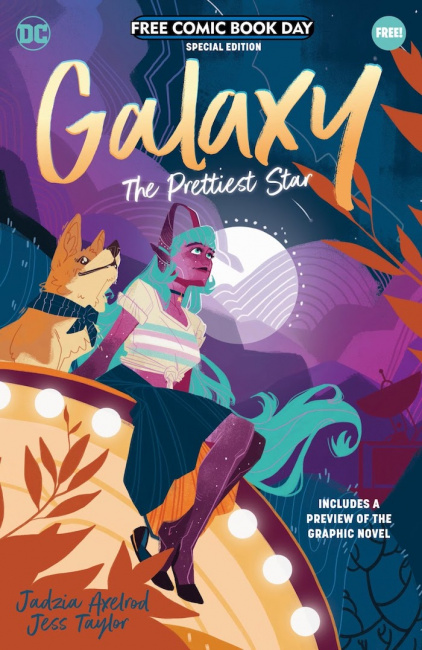 Galaxy: The Prettiest Star: FCBD Special Edition,
by writer Jadzia Axelrod and artist Jess Taylor, starts off a young adult story about an alien princess who escaped to Earth after surviving an intergalactic war and lives as a boy to avoid her enemies. She's doing pretty well at it, too, until she meets a girl she wants to get to know better, even if that will put her in danger. The graphic novel will be available in May as a 208-page paperback with an MSRP of $16.99.
DC League of Super-Pets FCBD Special Edition 2022
#1, by writer Heath Corson and artist Bobby Timony, is a preview of
DC League of Super-Pets: The Great Mxy-Up,
which ties in with the upcoming League of Super-Pets movie. It stars the same pets as the film in a new story, this one about keeping Mr. Mxyzptlk from destroying Metropolis (see "
DC League of Super-Pets Graphic Novel in the Works"
).
Free Comic Book Day will be held on May 7, 2022 (see "FCBD 2022 Silver Sponsors").