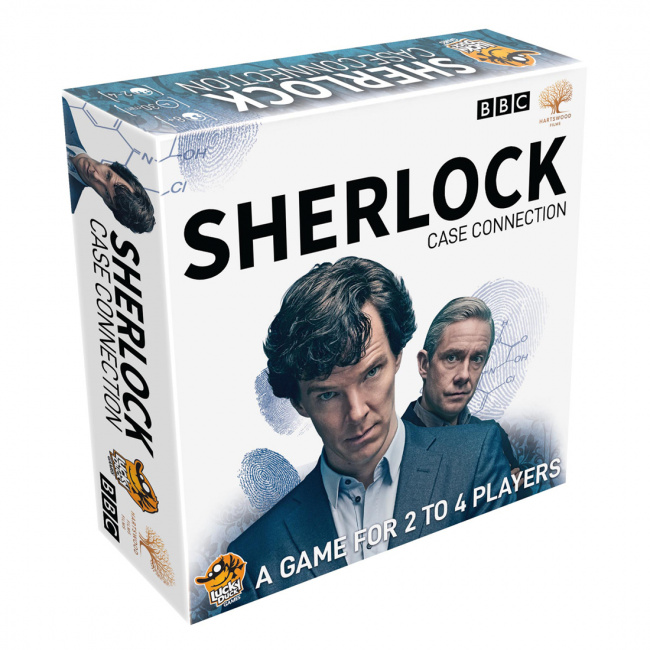 Lucky Duck Games has announced a deal with BBC Studios to produce a series of games based on the television show
Sherlock
. The first game in the new series will be
Sherlock: Case Connection
, releasing in the second quarter of this year.
Sherlock: Case Connection challenges players to unravel a nefarious plot hatched by one of the famous detective's many foes. They must investigate locations to gather evidence and deduce the solution that ties the various threads together as they try to prove that they are the best detective.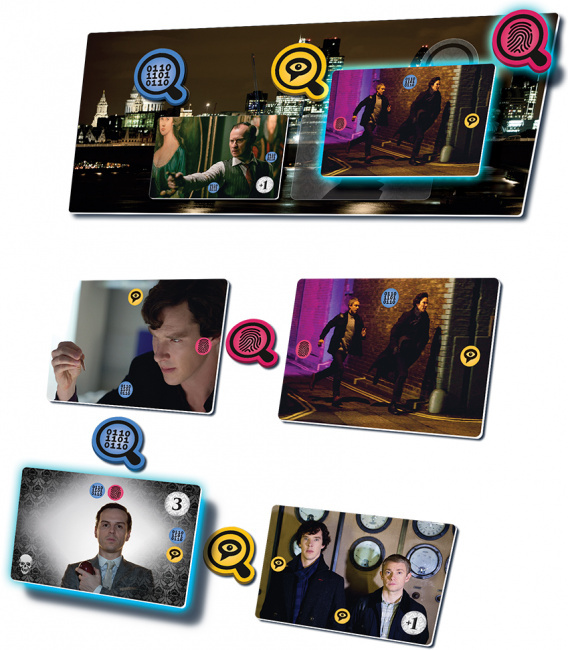 The game will feature character and location images taken from the television show starring Benedict Cumberbatch and Martin Freeman. It comes with 4 location boards, 64 cards, and 53 tokens.
Sherlock: Case Connection
was designed by Radoslaw Ignatow and is intended for two to four players. MSRP is $24.99. It will be available in English, French, Italian, and Polish.
Click Gallery below to see components from the game.
Last year, Lucky Duck released other mystery-themed games including Crime Zoom (see "Solve Mysteries with Lucky Duck's 'Crime Zoom'") and the cyberpunk-set version of its hit game Chronicles of Crime (see "Fight Crime as Cyber-Agent in 'Chronicles of Crime: 2400'").