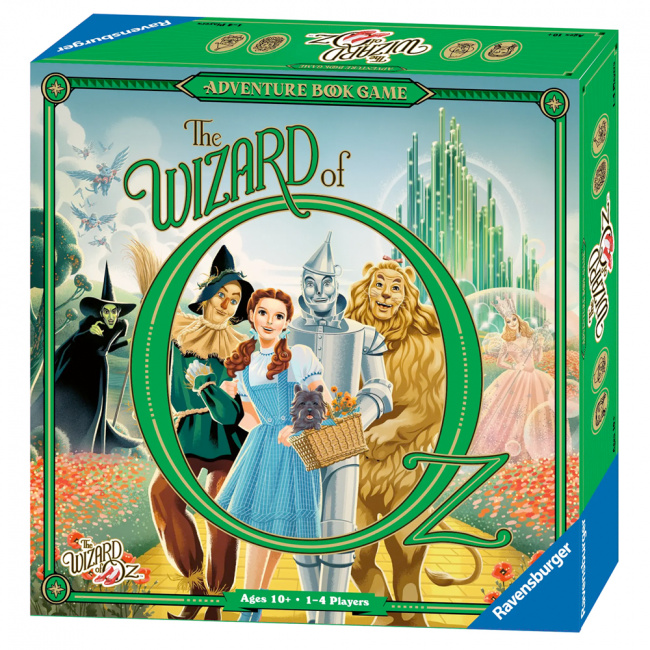 Ravensburger has announced
The Wizard of Oz Adventure Book Game
, set to release in March.
The second title in the company's Adventure Book Game series, The Wizard of Oz is a fully cooperative game based on the famous film inspired by the book by L. Frank Baum. Acting as Dorothy, the Tin Woodman, the Scarecrow, and the Cowardly Lion, the players must work together to overcome challenges in order to advance to the next page in the story. Along the way, they can encounter Glenda the Good Witch and confront the Wicked Witch of the West as they seek the Wonderful Wizard and a way to get back to Kansas.
The game includes a storybook board, a half dozen sculpted miniatures representing the characters, and game cards. It is intended for 1 to 4 players, ages 10 and up. MSRP is $29.99.
Ravensburger will also release a game designed by Richard Garfield next month (see "Dive into Richard Garfield's 'Dungeons, Dice, & Danger'"). Later this year, the company will launch a new version of Labyrinth inspired by the villains of Disney films (see "'Labyrinth: Disney Villains' Heads to Trade").