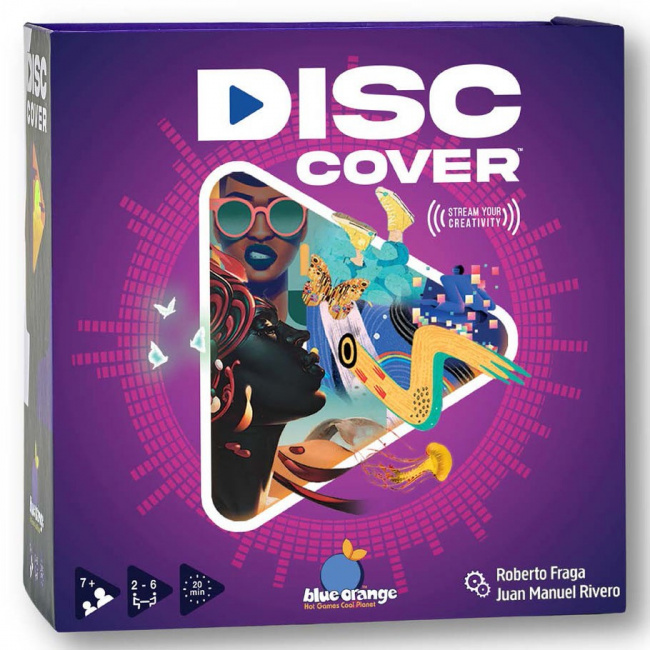 Blue Orange Games will release
Disc Cover
and
Tongues Out!
into retail stores in 2022.
In Disc Cover, player pick the best album cover cards to match their playlists. The covers selected from the album cards should best match the title of the songs on their playlists. The game box comes with 100 Album Cover cards, 8 Answer Wheels, 48 point tokens, 4 Disc tiles, a first player token, an Illustrator's Guide, and a rulebook. This game is for two to six players, ages 7 and up, and will retail for $19.99.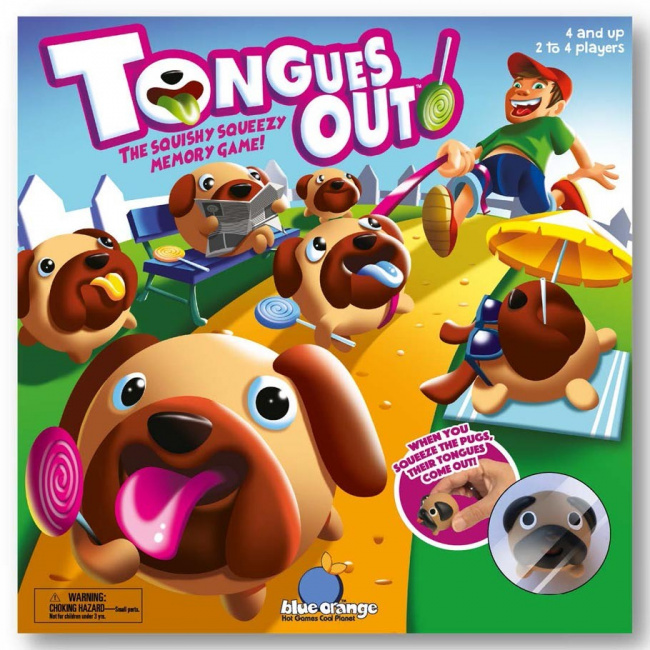 Tongues Out!
is a game about pugs who ate all the lollipops. The lollipops dyed their tongues different colors, and it's up to players to figure which dog ate which lollipop. The first player to match six lollipops to the appropriate pugs' tongues wins the game. This game comes with 12 Pugs, 4 Parklet cards, 2 Lollipop dice, and rules. It is for two to four players, ages 4 and up, and retails for $21.99.
Blue Orange Games won the Kinderspiel des Jahres for Dragomino in 2021 (see "Winner of 'Spiel Des Jahres' 2021 Unveiled").