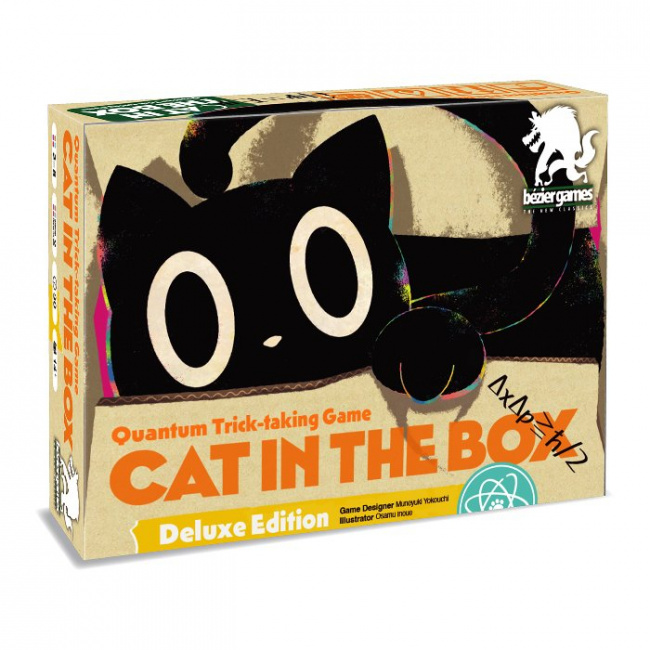 Bezier Games will release
Cat in the Box: Deluxe Edition
, a 2E of a trick-taking game by Japanese publisher Ayatsurare Ningyoukan, into retail in August 2022.
Cat in the Box was originally released in 2020 and was designed by Muneyuki Yokouchi. In this game, based on the concepts of quantum mechanics, players calculate how many tricks they need to win and place a bid on that number of tricks. They place tokens on a community research board as they play their hands and attempt to connect groups of tokens in order to score more points. The deluxe edition of this game features brand-new artwork and components and can support more players than the original.
This game is for two to five players, ages 13 and up, and plays in 20-40 minutes. It will retail for $24.95.
Bezier Games also announced Mechs and Monorails, two Maglev Metro expansion maps (see "Two 'Maglev Metro' Map Expansions").
Click on Gallery below for full-size images!