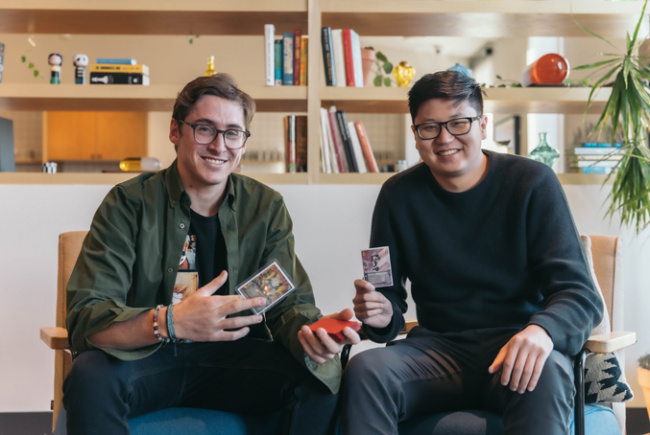 POW! Interactive Holdings Corp, which recently closed a funding round of $20 million, has acquired Jasco Games and plans to expand sales of its games and pursue additional acquisitions, the company is announcing today. POW! Interactive, co-founded by Paul Wharshavsky and Luohan Wei, is organized as a "holding company that invests, acquires, operates, and advises leading companies in the interactive space." (The company has no connection to Pow! Entertainment, which owns Stan Lee rights.)
The funding round was led by New York investment firm Roystone Capital Management and Toronto game studio Uken Games, with participation from Anti Fund (Geoffrey Woo and Jake Paul) and other investors. It took place over several months last year and is officially closed, POW! Interactive co-founder Paul Wharshavsky told ICv2.
The POW! Interactive founders emphasized their backgrounds as gamers (and in consulting firms, investment companies, and gaming companies), arguing that recent game industry successes have produced "a worrying trend where this growth has attracted executives and investors who do not always fully appreciate the intricacies of fandom," the pair wrote in a blog post. "Nowadays, criticisms of 'loot boxes,' 'pay to win' and 'cash grab' plague our industry." They plan to "…build an entertainment group run on long-term community-building rather than short-term bottom line return."
Jasco Games, long-time publisher of licensed CCGs using its UniVersus engine, launched the My Hero Academia CCG, based on the hit anime and manga property, in October. Distributed by Asmodee (see "Asmodee and Jasco Strike a Distribution Deal"), the initial release was sold to over 1,000 stores in North America, the founders' blog post revealed. Jasco has a unique position, the pair asserted, as "the sole mid-market player competing head on with the largest brands, who are slower to innovate, and the small competitors, who lack resources."
Asked about the profile of future acquisitions, Wharshavsky said they were "interested in finding companies that attract a loyal fan base through authentic products within the interactive industry." He added, "We are currently focused on growing Jasco Games to its maximum potential with the My Hero Academia IP." The company recently announced an organized play program with a $250,000 price pool (see "'My Hero Academia CCG' Championship Series").