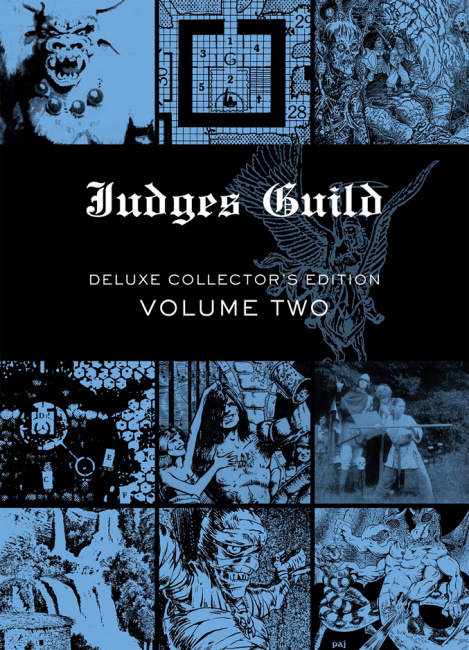 Goodman Games will bring
Judges Guild Deluxe Collector's Edition Vol. 2
, an RPG collection, to trade on March 29, 2022.
This second collector's edition volume (see "Goodman's Judges Guild Collection") in the series focuses in on the works of Jennell Jaquays. It includes the Dungeoneer zines, Dark Tower, The Caverns of Thracia, The Book of Treasure Maps, and more. This RPG book is printed in an oversized hardcover that has pages that are 13" by 18".
It will retail for $150.00.