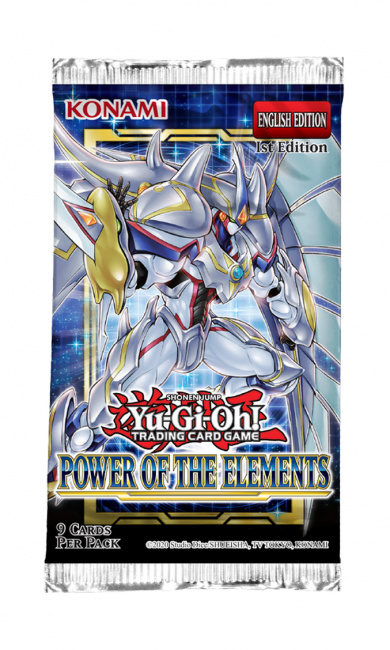 Konami Digital Entertainment revealed
Power of the Elements
, a new expansion for
Yu-Gi-Oh! TCG
, which will release on August 5, 2022.
This new 100-card set allows players to unearth multiple brand-new strategies that revolve around summoning Elemental HERO fusion monsters. It features a new EARTH Fairy-Type theme that is powered by recruiting the best EARTH monsters from the past. The set also adds more cards for strategies introduced in The Grand Creators, Dimension Force. This set will have 50 commons, 26 super rares,14 ultra rares, and 10 secret rares.
Packs will retail for $4.19.
For information on 2022 releases, please check out our new calendar (see "Yu-Gi-Oh! Product Release Calendar for 2022").