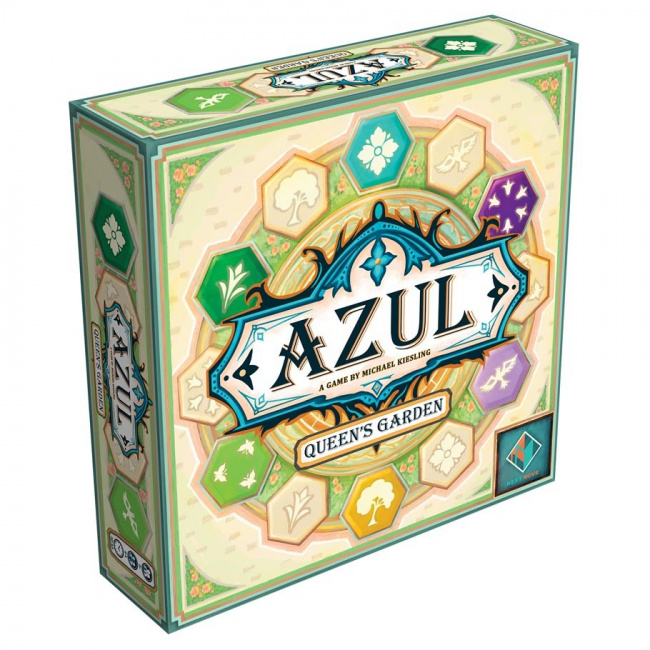 Asmodee will release
Azul: Queen's Garden
, a new board game, into U.S. retail on April 15, 2022.
In Azul: Queen's Garden, players are headed back to the palace of Sintra. King Manuel I has commissioned the construction of an extraordinary garden for his wife, Queen Maria of Aragon, and the players must be up to the challenge of arranging plants, trees, and ornamental features. This is another game in the Azul series (see "'Azul: Stained Glass of Sintra'") that features its unique drafting mechanics. The player with the best garden will win the Queen's blessing at the end of the game.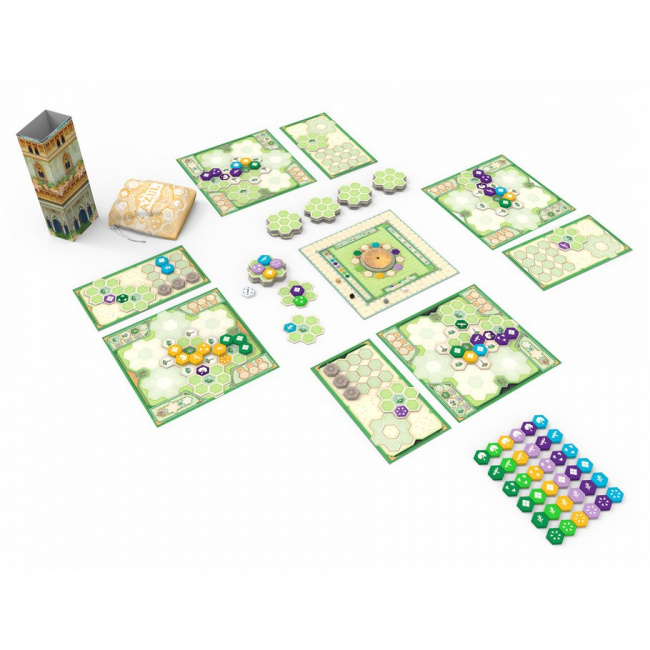 The game box contains 4 Garden boards, 4 Storages, 4 Fountains, a scoring board, a rotary wheel, rotary wheel center parts, a screwable pin, an evaluation marker, 4 scoring markers, 108 colored tiles, 24 joker tiles, a first player tile, 36 Garden expansions, a Shield token, a Tower, and 8 points tokens. This game is for two to four players, ages 10 and up, and plays in 45-60 minutes. It will retail for $44.99.