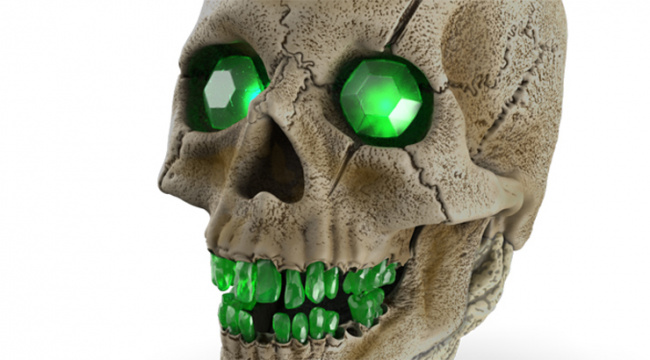 WizKids unleashed
Dungeons & Dragons: Demilich Unlife-Size Replica
, a new foam monster trophy, for release into retail in May 2022.
This replica is inspired by Acererak the Eternal, a powerful demilich from Forgotten Realms lore. The foam figure comes with carved gemstones as teeth and larger gems in its eye sockets. The eye sockets are also lit up be LED lights. This figure can be displayed in a resting position or rising from the dust beneath it.
WizKids also revealed the Monster Packs for Wave 18 of D&D Nolzur's Marvelous Miniatures, which will hit retail in July 2022 (see "'D&D Nolzur's Marvelous Miniatures'").
Click on Gallery below for full-size images!