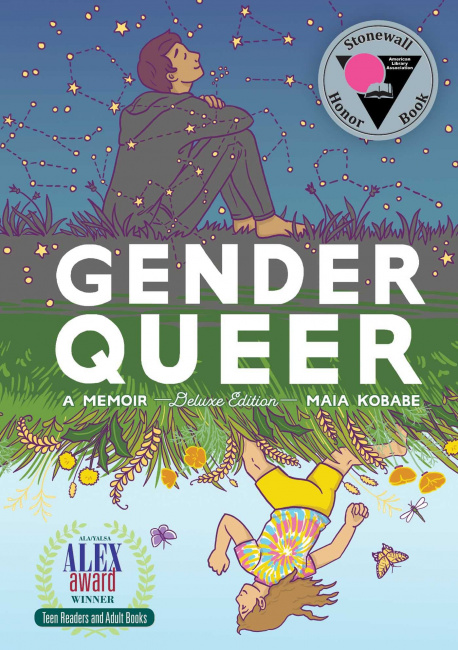 Attempts to remove books from schools and libraries grew almost fivefold in 2021, according to the American Library Association's Office for Intellectual Freedom (OIF), with 729 challenges to 1,597 books in 2021 compared to 156 challenges to 273 books in 2020. The most challenged book in the country was a graphic novel: Maia Kobabe's
Gender Queer,
published by Oni Press. None of the other top ten titles were graphic novels.
Book challenges ticked up sharply in the latter half of 2021, with most of the challenges targeting books by and about people of color and LGBTQIA+ people, the OIF reported in its State of America's Libraries Special Report: Pandemic Year Two. In 2021, 47% of book challenges were in school libraries, 37% in public libraries, and 18% in schools. In January, a county board of education in Tennessee removed Art Spiegelman's Maus from the eighth-grade curriculum, citing objectionable language and a single instance of nudity (see "Tennessee School Board Pulls 'Maus' from 8th Grade History Classes").
Graphic novels that have appeared on lists of the top ten challenged books in recent years include Sex Is a Funny Word, by Cory Silverberg and Fiona Smyth; Drama, by Raina Telgemeier; This One Summer, by Mariko Tamaki and Jillian Tamaki; Big Hard Sex Criminals, by Matt Fraction and Chip Zdarsky; Fun Home, by Alison Bechdel; and Habibi, by Craig Thompson (see "ALA's Most Banned Books 2018 List Goes to 11").
Gender Queer, Kobabe's memoir of growing up nonbinary, was published in 2019 and received one of the ALA's Alex Awards for best adult book for teens (see "Jerry Craft's 'New Kid' Wins Newbery Award").