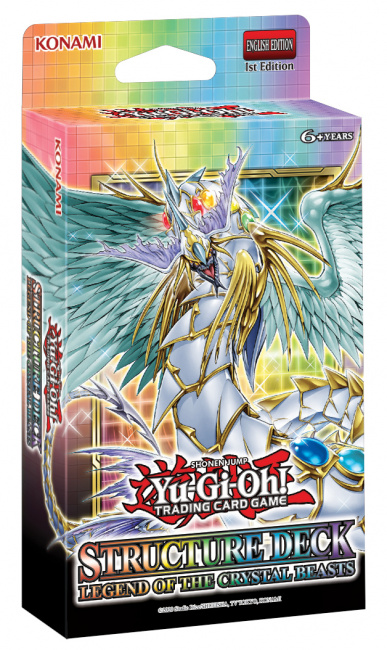 Konami Digital Entertainment announced
Structure Deck: Legend of the Crystal Beasts
, for
Yu-Gi-Oh! TCG
, which will hit shelves on August 19, 2022.
Jesse Anderson's Crystal Beasts return to Yu-Gi-Oh! TCG, which first appeared in Force of the Breaker in 2007. This deck includes a new form of the Rainbow Dragon as a Fusion Monster that can have a 11000 ATK. The box comes with 46 cards, 3 tokens, and a deluxe game mat/dueling guide, and the rarity breakdown is as follows: 5 Ultra Rares, 3 Super Rares, 38 Commons, and 3 Token cards.
Structure Deck: Legend of the Crystal Beasts will retail for $10.99.
For information on 2022 releases, please check out our new calendar (see "Yu-Gi-Oh! Product Release Calendar for 2022").