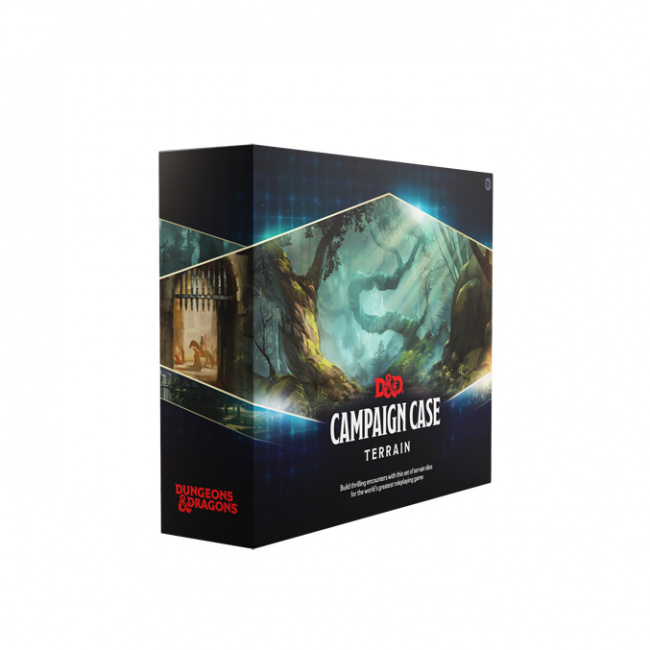 Wizards of the Coast unveiled two
D&D Campaign Cases
for release in 2022.
The D&D Campaign Case: Terrain contains 30 customizable terrain tiles. The terrain tiles are double-side and link together like puzzle pieces, allowing DMs to swap terrain types for any adventure. The box also includes terrain clings that have various features that can be removed and reused on the tiles, making the product more sustainable. This product will be available on July 19, 2022.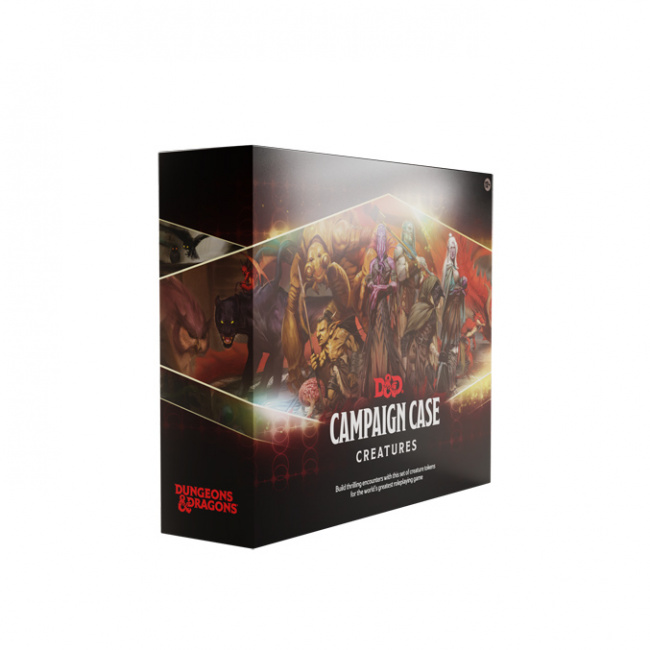 The
D&D Campaign Case: Creatures
comes with 64 customizable tokens. These tokens come in three token sizes and have 159 fully-illustrated creature clings. The clings can be removed from the plastic tokens and reused over again.
Wizards of the Coast also revealed Journeys Through the Radiant Citadel, a new anthology of standalone D&D adventures (see "Standalone 'D&D' Adventures").