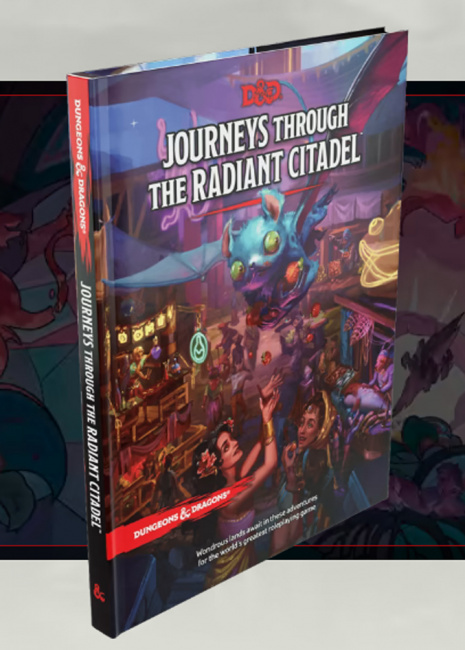 Wizards of the Coast revealed
Journeys Through the Radiant Citadel
, a new anthology of standalone
D&D
adventures, for releas
e
on June 21, 2022.
Journeys through the Radiant Citadel features 13 short, stand-alone D&D adventures for character of level 1 through 14. The adventures all tie-in to the Radiant Citadel, a magical city on the Ethereal Plane. This book also debuts 11 new monsters, and can be run as part of a larger campaign in the D&D multiverse.
This hardcover book will retail for $49.95.
WotC also recently released D&D Critical Role: Call of the Netherdeep campaign book (see "'Critical Role' Campaign").