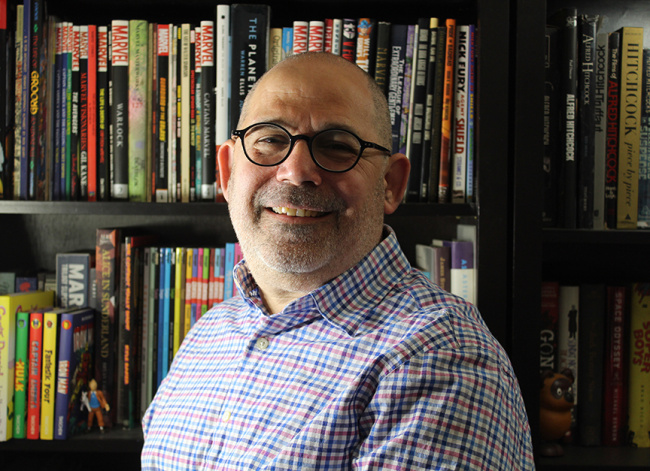 DC Comics veteran Adam Philips has joined Dynamite Entertainment as their new Director, Marketing, the company will announce today. Philips' responsibilities will include managing Dynamite's monthly solicitations and interviewing creators on the publisher's YouTube channel.
Prior to coming to Dynamite, Philips was at DC from 1994 to 2021. He came on board as a Copywriter and later was promoted to Director, Marketing Services, working directly with comics retailers and distributors. After his job was cut (see "Warnermedia Layoffs Hit DC (Again)"), he struck out on his own, forming his own marketing company, Untold Stories (see "DC Vet Adam Philips Forms Marketing Company").
At Dynamite Philips will join two other DC veterans, Vice President – Associate Publisher Jim Sokolowski (see "Dynamite Adds 'Ski' to Team") and Director of Direct Market sales Vince Letterio (see "Dynamite Hires Vince Letterio").
Philips started his career in comics as a freelance writer for Marvel Age magazine and came on board at Marvel as Assistant Editor in 1985. He stayed there for a little over a year, then moved on to several other editorial jobs, including a stint at Welsh Media editing licensed children's magazines featuring the Teenage Mutant Ninja Turtles, Superman and Batman, and other comics characters.
"I've known Adam since his early days at DC, as he was my main contact, and we've always had a great relationship," said Dynamite founder and CEO Nick Barrucci in a statement accompanying the announcement. "Bringing him on board gives us access to his decades of experience in the business, and I look forward to seeing where that will lead us."