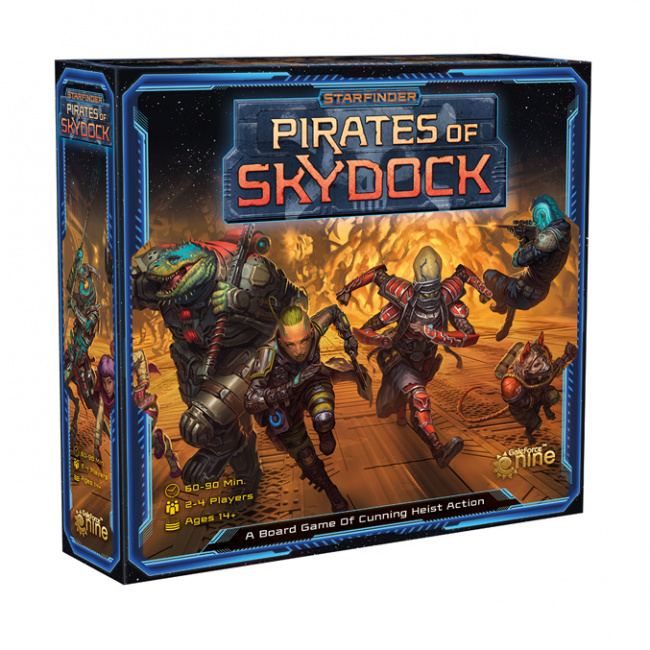 Gale Force Nine revealed
Starfinder: Pirates of Skydock
, a new heist board game, for release in August 2022.
In Starfinder: Pirates of Skydock, players compete with one another to pull of the greatest heist of all time and steal a top-of-the-line space vessel. The goal of the game is for a player to gain enough support to declare themselves the new captain of the ship by the time it launches. Players move about the game board, completing objectives on each turn, and the more objectives completed, the more support they gain. Over the course of the game, players will develop their own style of play and strategies, which will lead up to one player emerging as the new captain when the ship leaves Skydock.
This game is for two to four players, ages 14 and up, and plays in 60-90 minutes. It will retail for $60.
Gale Force Nine announced Firefly: Misbehavin', a new deck-building game (see "'Firefly: Misbehavin''").
Click on Gallery below for full-size images!