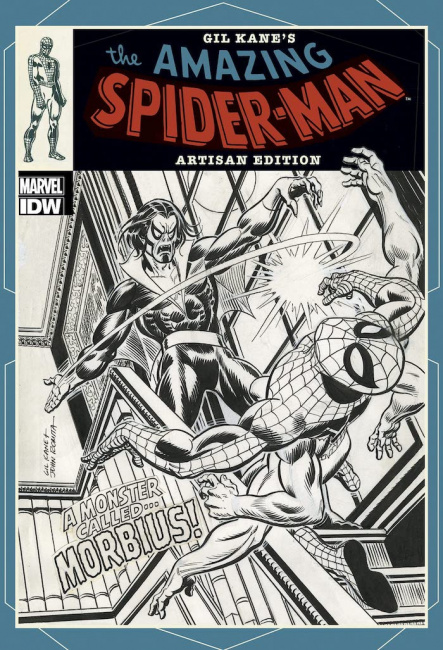 IDW's newest Artisan Edition will feature Gil Kane's Spider-Man artwork, including the historic story that led to the first challenge to the Comics Code.
Gil Kane's The Amazing Spider-Man Artisan Edition will follow the format of IDW's other Artisan Editions, with each page scanned in color from the uncolored original art, so readers can see notations, corrections, and other details of its creation. The 216-page, 8" x 12" paperback will be released in July with an MSRP of $39.99.
The book will include the three-part story by Stan Lee and Kane that appeared in Amazing Spider-Man #96-98 and was published without the Comics Code Authority seal, breaking a long-held precedent. The U.S. Department of Health, Education and Welfare had specifically asked Lee to do a comic about the dangers of drug abuse, and he and Kane put together the three-issue arc. When the Comics Code refused to approve it, Marvel published it anyway, and the comic was well received. The book also includes Amazing Spider-Man #100-102, the six-armed Spider-Man story that includes the first appearance of Morbius (the Comics Code had recently been updated to allow vampires), and Amazing Spider-Man #121, the death of Gwen Stacy story.