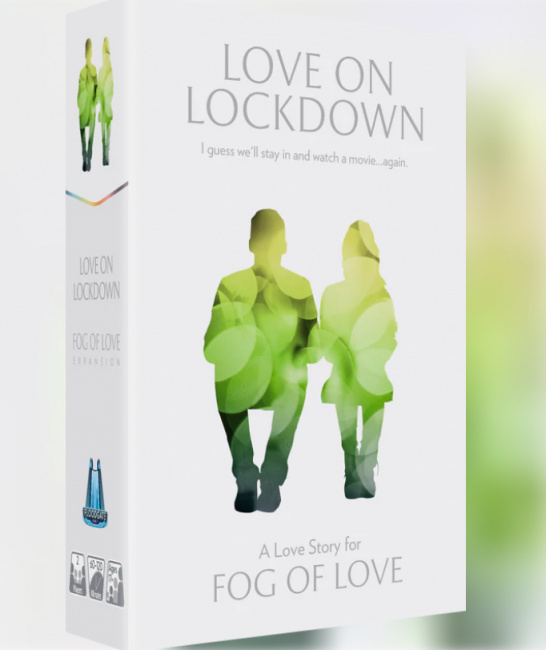 Floodgate Games will release
Love on Lockdown
, a new expansion for
Fog of Love
, which will hit stores in June 2022.
The Love on Lockdown expansion introduces a brand-new branching story for the Fog of Love board game (see "'Fog of Love'"). The story revolves around a couple who are locked inside together for months on end with nothing to do, which was a plot inspired by the events of the COVID-19 pandemic. Couples manage boredom and acting reckless about the Threat as well as attempting to stave off cabin fever that may make or break their relationship. The game includes 8 new destinies and 45 new Scene cards.
This expansion will retail for $14.95.