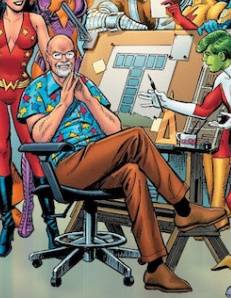 Writer, artist, and humanitarian George Perez died of pancreatic cancer on May 6, at the age of 67. His passing was announced on his
Facebook
page. His memorial service will be open to the public and will take place at Megacon Orlando on Sunday, May 22, at 6 p.m.
Born in the Bronx in 1954, Perez worked on numerous series for both DC and Marvel over the years, as well as for other publishers such as Malibu, CrossGen, and BOOM! Studios. Perez was known for his skill with complicated scenes, and he contributed to such groundbreaking projects as DC's Crisis on Infinite Earths and the Marvel-DC crossover JLA/Avengers. Perez was also one of the founding members of The Hero Initiative, a nonprofit that assists comics creators in need. He received the Bob Clampett Humanitarian Award in 2005, and in 2017 he was inducted into the Eisner Awards Hall of Fame.
Perez began his professional career at Marvel, where he started out drawing a story in the magazine-format The Deadly Hands of Kung Fu in 1974, then went on to work on a number of ongoing series, including The Inhumans, The Avengers, and Fantastic Four. He and Roy Thomas broke kayfabe in Fantastic Four #176 (1976), bringing the characters face to face with the members of the mythic Marvel bullpen.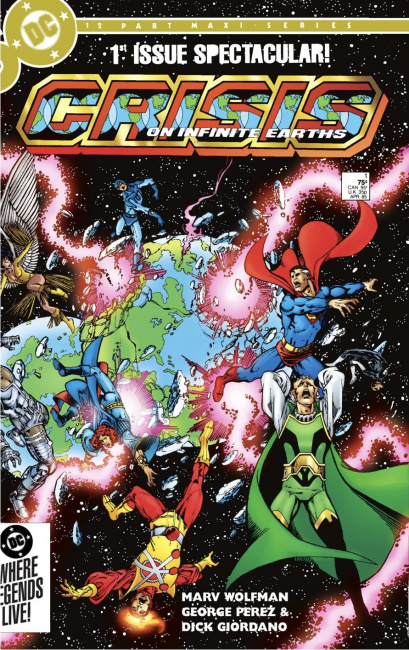 In 1980, Perez shifted his focus to DC, where he was the artist for
The New Teen Titans,
written by Marv Wolfman. He teamed up with Wolfman again in 1985 as penciller of the DC mega-crossover
Crisis on Infinite Earths.
The 12-issue series (with tie-ins from other titles) rebooted the entire DC continuity, eliminated the previous Multiverse, and resulted in a unified and consistent DC Universe. That series was not only a best-seller but also a watershed event for DC, dividing the publisher's entire timeline into "pre-Crisis" and "post-Crisis."
Perez was both the writer and the penciller for the 1987 reboot of Wonder Woman, which rewrote elements of her history and placed increased emphasis on her ties to the Greek gods. He also worked on The New Titans (an update of The New Teen Titans) and Superman during this period.
Back at Marvel, where he did much of his work during the 1990s, Perez penciled the first three issues of Infinity Gauntlet and had a three-year run as the artist for The Avengers, which was written by Kurt Busiek. He and Busiek would later collaborate on the DC-Marvel crossover JLA/Avengers, which took over 20 years to bring to fruition (see "JLA/Avengers Crossover Announced") and was finally published in 2003.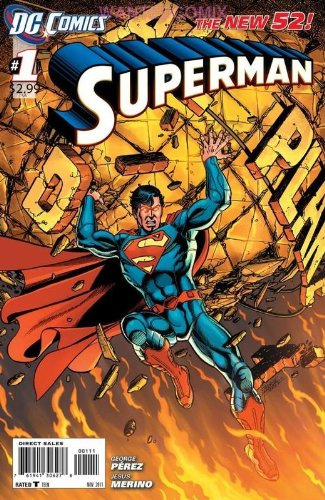 When DC launched its massive New 52 initiative in 2011, Perez was part of the first wave of new titles, handling both writing and covers for the first six issues of
Superman
as well as pencilling the first three. He also alternated with Kevin Maguire as the artist for a revival of
World's Finest,
which was written by Paul Levitz (see "
DC Churns Six Titles
"). That reboot featured two female leads, Power Girl and Huntress.
In January 2019, Perez announced he would be retiring from creating comics, citing health issues that included diabetes and vision problems (see "George Perez Announces Retirement"). Not quite three years later, in December 2021, he revealed that he had Stage 3 pancreatic cancer and had decided to forego chemotherapy and radiation treatments. "I've opted to just let nature take its course and I will enjoy whatever time I have left as fully as possible with my beautiful wife of over 40 years, my family, friends and my fans," he wrote (see "George Perez Announces He Has Pancreatic Cancer").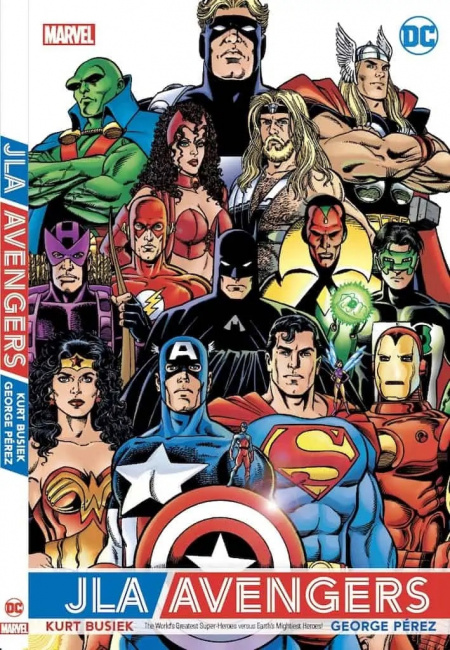 The industry took quick action to honor Perez in his remaining days. The Hero Initiative, of which Perez was a founding member, reprinted a special limited edition of
JLA/Avengers
to honor him (see "
Hero Initiative to Publish Limited Edition of 'JLA/Avengers'
"), and just last month, DC unveiled a piece of tribute art, featuring all the DC characters Perez has drawn, as well as the artist himself at his sketch table (see "
DC to Pay Tribute to George Perez with Special Artwork in June
"). Over two dozen artists contributed to the piece, which will run in all DC comics next month.
"Everyone knows George's legacy as a creator," family friend Constance Katsafanas-Eza posted on his official Facebook page. "His art, characters and stories will be revered for years to come. But, as towering as that legacy is, it pales in comparison to the legacy of the man George was. George's true legacy is his kindness. It's the love he had for bringing others joy - and I hope you all carry that with you always."