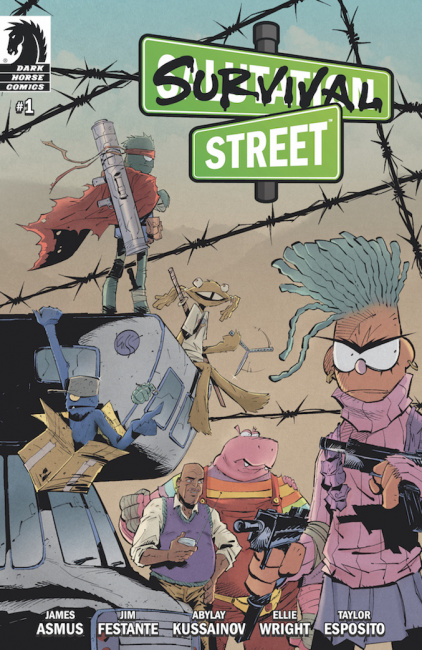 In
Survival Street,
the new dark comedy/action miniseries coming from Dark Horse in August, the corporations have won, America has been completely privatized and deregulated, and businesses and billionaires now make the rules. In this dystopian landscape, a small group of laid-off entertainers from a children's program roam the country, educating children by any means necessary.
The creative team for the four-issue miniseries includes writers James Asmus (Gambit, Thief of Thieves) and Jim Festante (Rick and Morty Presents Mr. Meeseeks), artist Abylay Kussainov (Brothers), and colorist Ellie Wright (We Only Kill Each Other, The Black Ghost). Survival Street will launch on April 3.
Asmus is also writing Bill and Ted Roll the Dice, a new four-issue miniseries from Opus Comics (see "Opus Comics Launches Frazetta Multiverse").
Click Gallery for covers!