High summer brings a bounty of new manga to read in the shade. Junji Ito's
Liminal Zone,
a hardcover collection of four horror stories, comes out on July 27. VIZ has plenty of new Shonen Jump volumes coming out in July as well, among them Vol. 31 of
My Hero Academia,
Vol. 3 of
Kaiju No. 8,
and Vol. 3 of
Dragon Quest: The Adventure of Dai.
July also brings the final volume of the yuri series
A Tropical Fish Yearns for Snow.
Kodansha is offering a boxed set of the nerdy romance
Wotakoi: Love Is Hard for Otaku,
and sister publisher Vertical has a boxed set of
Don't Toy With Me, Miss Nagatoro.
And for those who like to plan ahead, Kodansha has
Ghost in the Shell: Fully Compiled Edition,
a hardcover omnibus that collects
Ghost in the Shell
1, 1.5, and 2, available to pre-order now and receive in November, and the first volume of their full-color hardcover edition of
Parasyte,
which will be out in October.
Here are our picks of the top manga coming out in July... and beyond.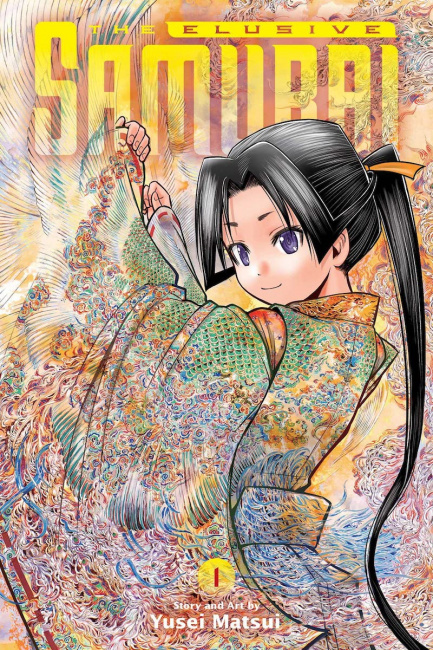 The Elusive Samurai, Vol. 1
Publisher: VIZ Media
Release Date: 7/6/22
Price: $9.99
Creators: Yusei Matsui
Format: Trade Paperback
ISBN: 978-1-9747-3251-7
Age Rating: Teen
What It's About: Hojo Tokiyuki is the eight-year-old son of a noble family, and he's really good at one thing: Escaping. That skill comes in handy when his entire family is slaughtered in a rebellion and he has to flee to the woods, where an eccentric priest and some friends his own age train him in the skills he will need to reclaim his birthright.
Why It's a Pick Hit: So many reasons! It's by Yusei Matsui, creator of the best-selling Assassination Classroom, it's based on real historical figures, and it's a Shonen Jump manga! The massacre is pretty gory, but the rest of this first volume is pure Shonen Jump goodness, with a not-very-impressive hero training for a life-defining mission with some help from a quirky set of friends.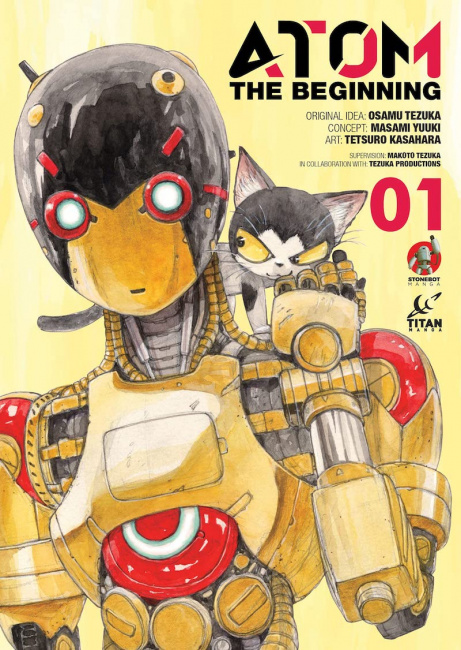 Atom: The Beginning, Vol. 1
Publisher: Titan Comics
Release Date: 10/12/22
Price: $12.99
Creators: Osamu Tezuka (original concept), Masami Yuuki (writer), Tetsuro Kasahara (artist)
Format: Trade Paperback
ISBN: 978-1-7877-3957-4
Age Rating: Not specified
What It's About: This manga starts out as a prequel to Osamu Tezuka's Astro Boy, although it was launched 25 years after Tezuka's death. It starts out with two scientists developing a robot that has a mind of its own, although eventually the story (which is still ongoing and up to 19 volumes in Japan) veers off in a new direction.
Why It's a Pick Hit: It's a new spin on a classic series, with contributions from Makoto Tezuka, the creator's son, as well as Yuuki, creator of the classic Mobile Police Patlabor, and Kasahara, a well known mech artist. And there's a 12-episode anime that's already available in English. Tezuka remixes must be hot at the moment, as another of his titles, Unico, is getting a Kickstarter-funded remake (see "Confessions of a Comic Guy—Some of My Favorites").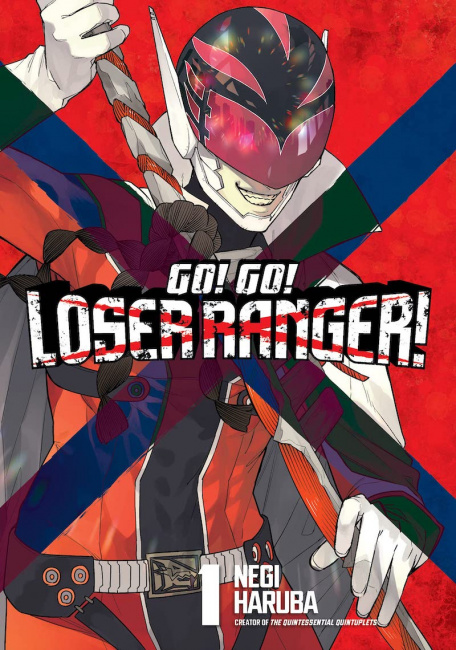 Go! Go! Loser Ranger! Vol. 1
Publisher: Kodansha
Release Date: 10/19/22
Price: $10.99
Creators: Negi Haruba
Format: Trade Paperback
ISBN: 978-1-6465-1509-7
Age Rating: Not specified
What It's About: When aliens invaded the Earth, 13 years ago, the Divine Dragon Rangers, the masked guardians of humanity, sprang into action. They actually defeated the enemy within a year, but the public doesn't know that, because the Dragon Rangers keep battling the monsters the aliens produce. It's all just for show, but one of the Rangers is fed up and decides to sabotage the team from the inside.
Why It's a Pick Hit: Tiger and Bunny meet the Power Rangers in this cynically comedic take on the masked-superhero genre. This manga is by the creator of another Kodansha title, The Quintessential Quintuplets.