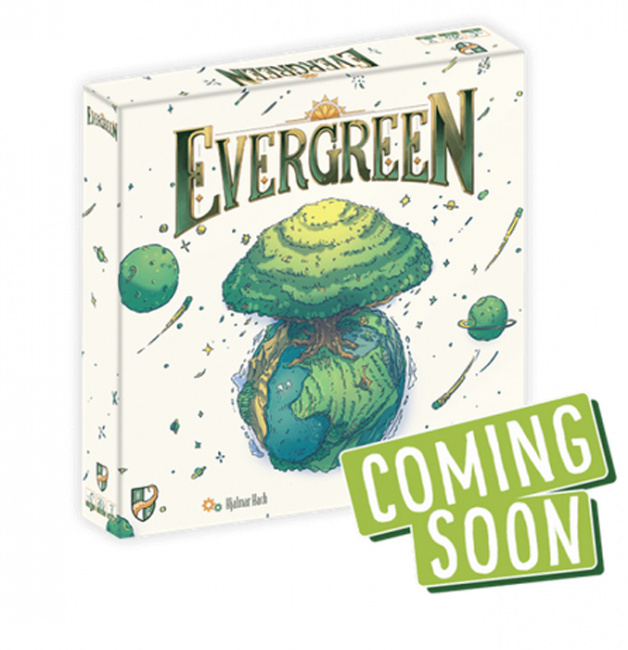 Horrible Guild unveiled
Evergreen
, an abstract strategy game, for release in Q4 2022.
In this game, designed by Hjalmar Hach (see "'Railroad Ink'"), players are trying to make the planet greener by growing trees. Players will plant sprouts, grow them into trees, and place other natural elements onto the Biome. The game's engine revolves around card drafting and piece placement, as how the plants are arranged determines scoring.
This game is for one to four players, ages 8 and up, and plays in 45 minutes.