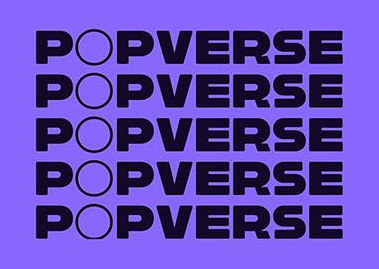 ReedPop has launched Popverse, a new comics and pop culture fan site run by Editor-in-Chief Chris Arrant, who recently migrated from Newsarama (see "
Chris Arrant to ReedPop
"). Content will include breaking news, commentary, and interviews. Staffers include deputy editor Tiffany Babb (PanelxPanel), video editor/admin Veronica Valencia (Crunchyroll), and video producer Ashley V. Robinson (Collider). Staffers writing for site will include Graeme McMillan, Caitlin Rosberg, Christine Pasalo Norland, Kate Willeart, Swapna Krishna, and former Newsarama editor Matt Brady.
The site will have several revenue streams, including advertising; subscriptions, which will give access to premium content, ad-free reading, and early access to ReedPop convention ticket sales; and merch sales revenue shares. The site features prominent links to the Haul, ReedPop's nascent merch marketplace platform. ReedPop Metaverse members (not Facebook) will have their memberships, which included some of the same benefits, such as early access to ticket sales, converted to Popverse memberships, and the Metaverse brand presumably retired.
The Popverse launch is part of a broader ReedPop effort to expand beyond shows to fan connections in other ways, explained by ReedPop Vice President Mike Armstrong in an interview last year (see "
ICv2 Interview: ReedPop VP Mike Armstrong
").