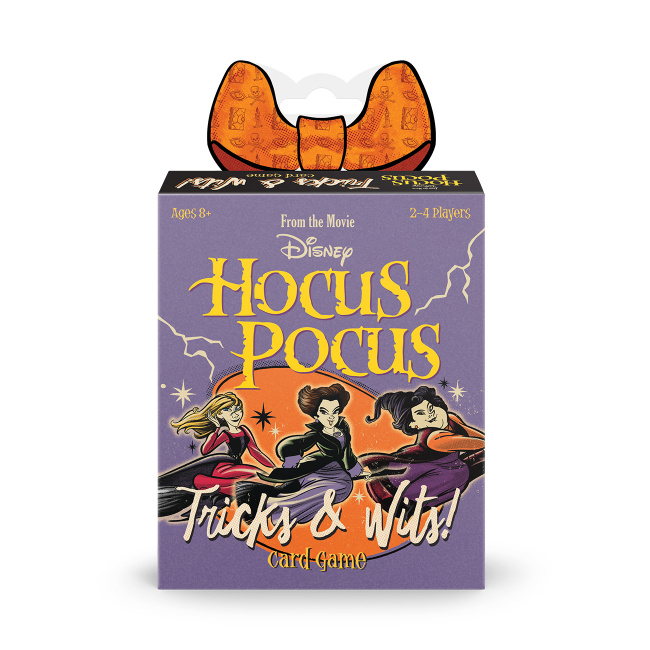 Funko Games announced
Hocus Pocus Tricks & Wits
, a new bluffing game, coming out in Fall 2022.
In this game, the Sanderson Sisters have come back from the grave and Max, Dani, and Allison need to stop their nefarious plans. The players are divided into two teams, Kids and Witches, and attempt to bluff and outwit their opponents on the card table to gain the ghastly spellbook before the black flame candle burns out. This game features fast gameplay, a glittery die that gives players special abilities, and a black flame card that is effectively used as a game clock.
Hocus Pocus Tricks & Wits is for two to four players, ages 8 and up, and plays in 20 minutes. It will retail for $8.99.
Funko had recently signed a deal with eBay for exclusive product releases and a broader relationship (see "Buying 25% of Funko").