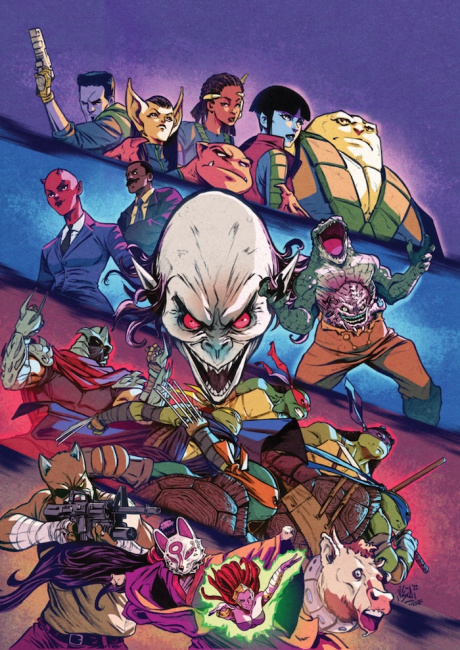 Longtime Teenage Mutant Ninja Turtles writer Tom Waltz will return to the series in August for
Teenage Mutant Ninja Turtles: The Armageddon Game,
an eight-issue limited series that will bring a long-simmering story to its climax. Vincenzo Federici (Red Sonja) will be the artist, and the first issue will have three covers, one by Federici, one by TMNT co-creator Kevin Eastman, and a retailer incentive variant by Pasquale Qualano.
The story has the Turtles, led by Shredder, heading out across multiple dimensions to find allies in the fight against the Rat King's "trio of terror," LeatherKrang, Baxter Stockman, and Madame Null, leaving MutantTown in jeopardy. The two-issue storyline TMNT: The Armageddon Game: Opening Moves, which will launch in June, sets the stage for the new series.
Click Gallery for art!