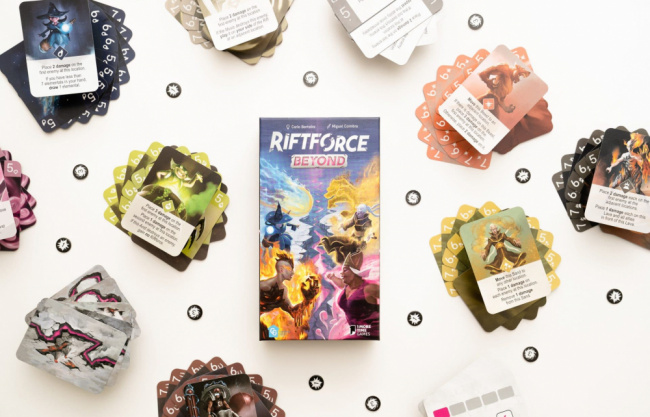 Capstone Games announced
Riftforce: Beyond
, a new expansion for
Riftforce
, which will hit retail on August 9, 2022.
Riftforce: Beyond is the first expansion for Riftforce, a fantasy fighting card game, which was recommended by Kennerspiel de Jahres in 2021. The expansion adds a challenging solo mode and allows for a three or four player game (the base game supported only 2 players). It features 8 brand new guilds, which brings the total number of guilds available up to 18 with the base game.
This expansion supports one to four players, plays in 30 minutes, and requires the base game to play. It will retail for $24.95.
Capstone Games also recently revealed Catherine: The Cities of the Tsarina (see "'Catherine: The Cities of the Tsarina'").