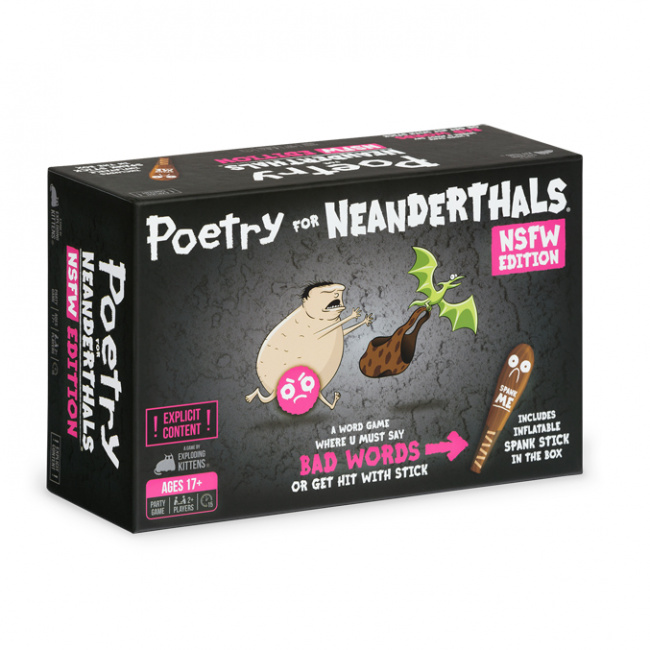 Exploding Kittens revealed
Poetry for Neanderthals: Not Safe for Work Edition
, an adult edition of the word-guessing game, which will be headed for release in 2022.
Poetry for Neanderthals came to market back in 2020 (see "'Poetry for Neanderthals'") as a family word game. The Not Safe for Work sequel is aimed at an older, more mature audience that favors more inappropriate terms. This new version includes hundreds of new clues, a two-foot inflatable Spank Stick, a sand timer, and two game boards.
Poetry for Neanderthals: Not Safe for Work Edition supports two or more players, ages 17 and up, and plays in 15 minutes.