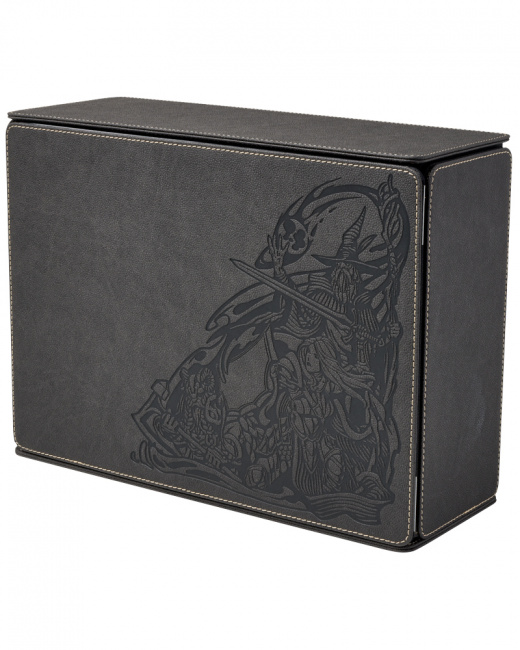 Arcane Tinmen is expanding its line of
Dragon Shield
game accessories with two new items designed for tabletop roleplay gamers: the
Game Master Companion
and the
Player Companion
, set to release on August 26.
The Game Master Companion is a combination GM screen and storage box for role playing components and accessories. The nine-inch tall screen has three wide and two narrow panels and is covered in Dragon Skin protective material. The back side of the screen has pockets to store notes or useful tables and elastic straps that can hold pens or a smartphone. The top edge of the screen has a rail that can hold character and monster cards, acting as an initiative tracker. 18 reusable cards are included.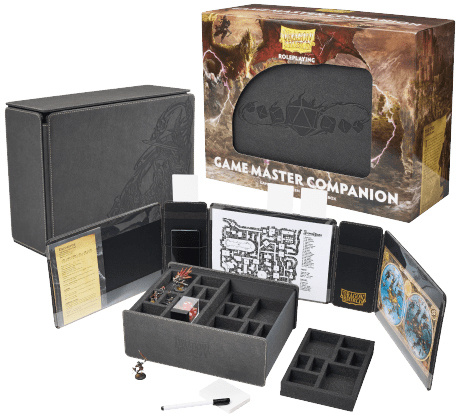 The set also comes with a storage box large enough to hold role playing books. It has six foam trays that can hold and protect up to 40 miniatures, cards, and other useful items. The GM screen is designed to wrap around the box using strong magnetic closures, acting as the box exterior. It also has a carrying strap and handle for transport.
The Game Master Companion is available in iron grey and includes the screen, storage box, six foam trays, 18 blank reusable cards, a dry-erase marker, and a Dragon Shield mini-adventure. MSRP is $119.99.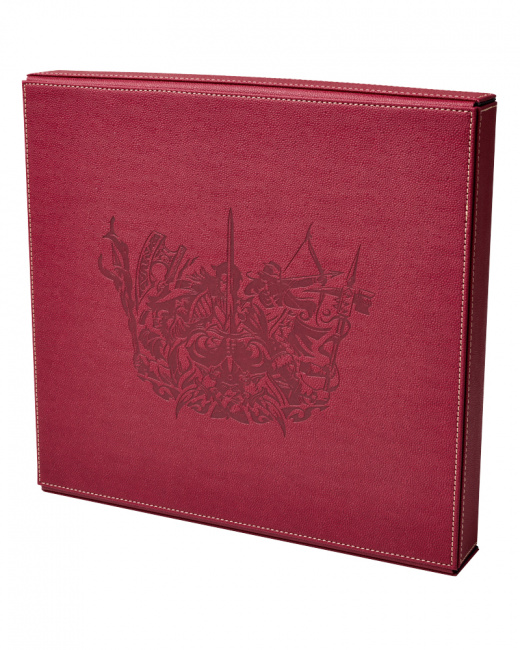 The
Player Companion
is a
Dragon Skin
-covered storage box that doubles as a dice tray. The box is large enough to hold game books, dice, and more. It folds out to create a large satin-lined dice tray, and the lid has a clear sleeve that can hold a character sheet. The sleeve is designed for use with a dry-erase marker to track things during play. The tray also features a slot large enough to act as a stand for a tablet or smartphone.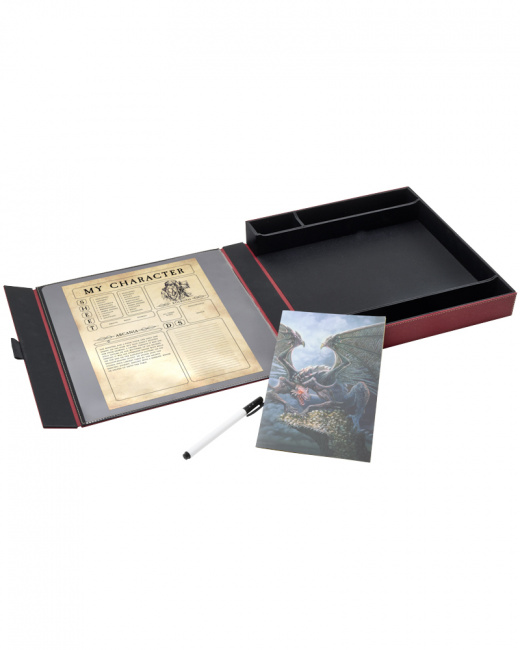 The
Player Companion
will be available in iron grey or blood red. MSRP is $74.99.
This summer, Arcane Tinmen will also release card sleeves featuring artwork from the Flesh and Blood: Uprising set (see "Arcane Tinmen Will Release New 'Dragon Shield: Flesh and Blood' Sleeves") and Batman artwork (see "Protect Cards with New 'Batman Core Dragon Shield' Accessories").
Click Gallery below for full-size images.