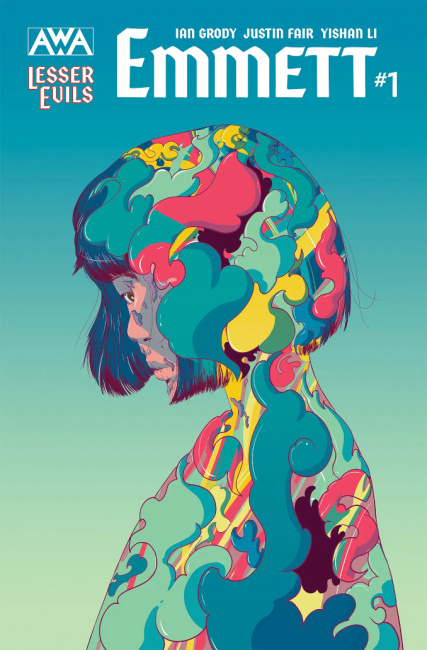 Artists, Writers, and Artisans is launching
Lesser Evils
, a new comic written by Ian Grody with art by Yishan Li, directed by Justin Fair, on GlobalComix, a digital comics publishing platform that translates content to a global audience in multiple languages, the company announced. The first comic,
Emmett: A Lesser Evils Story
, was released on May 25 in six languages: English, Brazilian Portuguese, Spanish, French, Italian, and Hindi. "The timing [of the new localization relationship with GlobalComix] aligned perfectly with the release of
Lesser Evils
," AWA Managing Editor Will Graves noted, "and what better property to launch in multiple languages than a comic universe that takes place in one of the most diverse places in the world, Brooklyn, NY."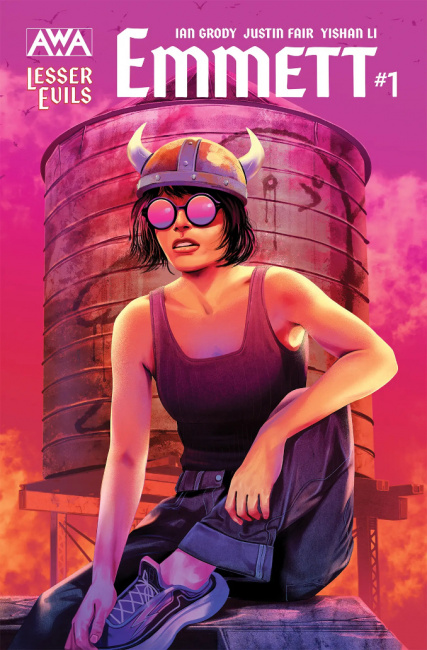 The Lesser Evil universe includes a golem with benefits, a spiraling genie, a demon who feeds on bad vibes, and a mischievous mermaid, who interact with humans in Bushwick.
Lesser Evil
content will also be debuted at a panel at Tribeca Festival in New York on June 13, with the creative team and AWA CEO Bill Jemas. Print copies of the comic will be available at the festival, with a special Q$ code that unlocks the digital comic in other languages.
Emmett: A Lesser Evils Story will be released to comic stores on August 24. Future
Lesser Evil
comics include
Ginn, Thriftr
, and
Tails
.
Click on Gallery below to see full-sized images of all three covers.